If like me, you are an old Eudora hand, you probably used POP reliably for decades before moving to Apple Mail and the possibility of troublefree IMAP use.

Apple Mail Setup IMAP: To Take the Leap Or Not?
You've probably also heard horror stories of unsynced and lost email from those who took the jump to IMAP in the 90's. You prefer the security of local mail on POP for the following reasons:
your mail doesn't spend much time on the cloud so there's less possibility of it being read unless someone is actively tracking you
what's on your computer is getting backed up by you so you have physical control of the data
Now however you may have a Mac Mini, a Macbook, Macbook Pro 17" portable desktop, a Windows 7 netbook, a Nokia N97 mini smartphone with keyboard, an iPhone and an iPad as well as a photo studio Hackintosh. Or five of the above at any given time.
Making sure you always have local up to date email with you is a hassle (you may be doing it by carrying a FireWire boot drive with you everywhere, but that doesn't work on the netbook or the Hackintosh or the iPhone or the iPad or your Nokia N97mini either.
Working with the web interface is getting old as it means going through the same email twice, once online and once locally to get everything put away in the right folders.
If like me, you have a lot of custom sorting routines built in to Apple Mail, you certainly don't want to give up those two hundred odd handbuilt rules.
But have no fear. All is not lost, even for email power users. You can smoothly move to IMAP for your important mail. I receive at least 600 emails per day, not counting SPAM.  So if I can successfully make the POP to IMAP move, so anyone can. Fortunately, the vast majority just need to be filed for future reference.
The first thing to do is to separate essential email from non-essential email. If you've been using throwaway addresses and forwards (which you should have been doing all along), make sure all of those extra addresses end up at an address like bulk@yourdomain.com. Leave that non-essential mail in POP where it will be sorted automatically as it comes in and put in all your custom local folders.
With your primary address, you will have a lot less mail to deal with. You likely have just two goals for incoming mail: Archive or Delete. I recommend you keep your IMAP structure quite simple. That's been enough for me.
What I'd like to see again, I archive after reading, what I don't want to see again I delete and what I haven't dealt with yet stays in the inbox for the moment for when I get back to my main machine.
Of course that means I can't deal with all the less important email when on the road. But that's no problem. When I'm on other assignments I'm just as happy not to see all those newsletters and can go after the bulk mail when I'm particularly bloody minded.
Now enjoy being able to really work with your email on every machine you own. I recommend Thunderbird (now has a widescreen viewing option) on Windows and Apple Mail on Mac. Come home with your work done.
Every once in a while, I'd recommend moving your archived email to a local folder. That way not too much email stays online and you also have the security of local backup.

local and imap folders archive
IMAP will change your life for the better. Enjoy mail on all your mobile devices. Maintain sorting for bulk mail.
---
Now that the essential prep for the move is done, I will post the nitty gritty technical details of POP to IMAP transitions.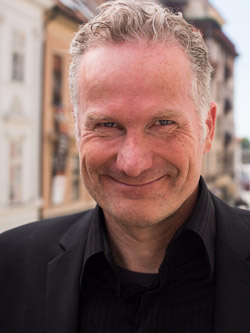 Alec has been helping businesses succeed online since 2000. Alec is an SEM expert with a background in advertising, as a former Head of Television for Grey Moscow and Senior Television Producer for Bates, Saatchi and Saatchi Russia.