Whatever happened to the CDDB and to FreeDB?
CDDB evolved into Gracenote. It looked like they were losing their stranglehold when Roxio moved to FreeDB in 2000. A closed settlement resulted in Roxio moving to Gracenote full time. I hope they were clever enough to get free stock in Gracenote for the pleasure.
The next death knell (although no one knew how important it was at the time) for FreeDB was that Apple went with Gracenote and then disabled any ability for users to submit to FreeDB (for a couple of years it was possible to use the FreeDB servers instead by monkeying around in one's hosts file, but it was a pretty techy solution). Without
iTunes or Roxio's Toast, FreeDB was cut off from any oxygen in the Apple ecosphere.
Gracenote was recently sold to Sony for $260 million. The venture capitalists and the thugs at Gracenote managed to get something for their trouble.
In the meantime in about 2006, the FreeDB had a melt-down between the project owner and the lead developers. In the meantime, the horribly named Musicbrainz hit the scene with a music recognition algorithm. Terribly complicated, terribly slow. Apparently it works. But there is no easy way to submit data.

MusicBrainz
My inspiration here? There isn't a single tagging client I can find for OS X which will allow me to upload to either FreeDB or Musicbrainz!
There should be a client (free) which will grab the Gracenote/CDDB info which iTunes collects and resubmit it to both FreeDB and Musicbrainz. iTunes can't do something like that as part of its own license but the new client can.
If Gracenote wants to shut this client down, it begins as open-source and goes offshore. The client should include a manual option so that not all of the data is polluted. The client should allow itself to identify itself as alternative software (to make sure that the database recipient can't be faulted for accepting the external data).
Personally, I'd resubmit all my music info to Musicbrainz and FreeDB if this app existed. And I know a hundred more who would do so as well. Litigation is likely to drop off at this point, as the aggressive thieves at Gracenote have been paid out now.
I can't imagine Sony wants to go whacking through the bushes, snatching at end users.
The CDDB story is one of the best examples I've seen of how human beings can turn any act of grace (pardon the pun) into loathsome slavery.
This sad saga worries me as it suggests that Apple is more than prepared to turn our computers into corporate property. For the moment, OS X is very free and my data is my own, but frankly the rumours of DRM on the iPad for ebooks worry me.
If Apple thinks its core audience (hey remember us, we're the guys who kept you alive through that huge trough at the time of the clones) will put up with proprietary data formats and heavy DRM, they are very wrong.
In the meantime, I want a client to let me submit track and album info to FreeDB and Musicbrainz.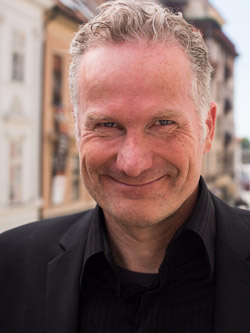 Alec has been helping businesses succeed online since 2000. Alec is an SEM expert with a background in advertising, as a former Head of Television for Grey Moscow and Senior Television Producer for Bates, Saatchi and Saatchi Russia.