One of our clients was recently lured into paying to pitch to a group of investors.
Their product is a good one. I can't say much, but it's in the financial servies industry. Instead of spending their time and money to get the product really into action, they decided to go the angel route.
Madness. The finished product langours instead of making them the money they should be paying. They asked me if they should pay to pitch. I said no, make your company pay each day.
It turns out that the venture capital shark pool is even worse than I expected. There are dozens of these organizations out there looking to suck the blood of the innocent or hapless entrepreneur. These bastards are out for as much US$25K of your money to pitch to disinterested middle-level brokers and junior bankers.
Jason Calcanis catalogues the various groups of which he's heard. Even better than his VC manifesto (a bit rabid) is his second post with insider information about the the actual organisations themselves.
The Keiretsu forum has already threatened to sue Jason Calcanis with a $2000 legal letter sent out to him. Here's how the Keretsu's fabled screening process works:
The goal, in any given month, was to have five entrepreneurs pitch, yet it was a rare month where we could dig up that many who were willing to pay Keiretsu's fees ($7,500 to pitch at all four regional locations). So, in reality, we were essentially accepting anyone who was willing to pay. Most months, we ended up letting in multiple entrepreneurs at discounted rates, just to keep the investors happy. Keiretsu has a screening process, but at least in the region where I was employed, it was a formality. Once again, anyone who was willing to pay the full price made it through essentially by default. My memory's far from perfect, so take that for what it's worth, but I don't remember a paying applicant ever being turned down.
Oldest trick in the book. I hear it from the internet marketing gurus all the time, as a great sales strategy. "We screen all applicants and only the most qualified will be allowed into the program." Primary qualification being a fool and his money.
I usually disagree with Jason Fried – most particularly on attitude toward customers – but on funding yourself, he's right on the money. 37signals got to where they are through hard work and innovation. They paid for their own development via their very good usability redesigns. Trust me, when you are paying your own bills you don't waste time when it comes to application development.
Mark Cuban puts a sharp point on seeking funding:
Taking money from someone else kills more start-ups than anything else does. Do everything you can to avoid taking money. If you must, your best prospects are potential customers. You have something they want, so if they invest in you, it can be a win-win situation.
Foliovision has also done everything on our own resources. It keeps you focused.
We are now at the point where we can develop full applications on our own nickel. We have products and services which keep the wheels turning while some part of the team focus on application development.
I usually disagree with Patricio Robles over at Econsultancy but here is one time we agree: raising money is a huge resource burner.
At some point, trying to raise money is likely to take up most of your time and effort. That means that you'll be spending less time building your business, which is what you ought to be doing. In other words, pitching investors can easily become a harmful distraction.
Save your strength to get profitable. Wayne McVicker's medical supplies company Neoforma went the VC route and a billion dollar IPO. End result: he owned nothing of the company and almost killed himself and his marriage working five years flat out. The VC's made money and he got to write a book: Starting Something: An Entrepreneur's Tale of Control, Confrontation & Corporate Culture.
It's a great book, but that's a hell of a way to lose five years of your life. The sad thing is Neoforma was profitable a couple of times on its way to expanding itself out of business.
But even McVicker didn't have to pay the sharks up front.
The sad truth is that if the banks or your friends won't give you any money and you can't make the business pay on its own, you're probably better off not doing it. Businesses are built one brick at a time. For every YouTube success, there are thousands of failures. Among other issues, is management experience. If you haven't managed a five person company, how can you expect to be able to manage a twenty person company. And if how do you expect to be able to manage a twenty person company how can you manage a 200 person company.
People who have already built successful companies can and often do get VC funding to accelerate the process on round two. The VC's are eager to meet them and will fly at their own expense to sink their fangs into another success story. If you already know what you are doing and VC are eager to meet you, then you might be ready to go into shark-infested waters.
Paying to meet VC's is stupid. Just don't do it
---
Amazon is the one notable counter-indicator. Amazon lost money for nearly a decade before turning a profit. That would be a lot of venture capital. But Amazon were on venture capital for only the first three years and were a public company from 1997 on.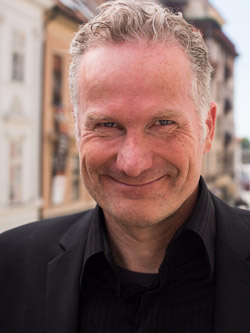 Alec has been helping businesses succeed online since 2000. Alec is an SEM expert with a background in advertising, as a former Head of Television for Grey Moscow and Senior Television Producer for Bates, Saatchi and Saatchi Russia.