I've come across what is purported to be the top WordPress ping list over at SEOfeed.com. That list is supposedly regularly updated.
Here are the current contents:
http://blogsearch.google.com/ping/RPC2
http://api.feedster.com/ping
http://api.moreover.com/ping
http://api.moreover.com/RPC2
http://blog.goo.ne.jp/XMLRPC
http://blogdb.jp/xmlrpc/
http://coreblog.org/ping/
http://ping.blo.gs/
http://ping.bloggers.jp/rpc/
http://ping.cocolog-nifty.com/xmlrpc
http://ping.syndic8.com/xmlrpc.php
http://ping.weblogalot.com/rpc.php
http://pinger.blogflux.com/rpc
http://rpc.blogrolling.com/pinger/
http://rpc.icerocket.com:10080/
http://rpc.pingomatic.com/
http://rpc.technorati.com/rpc/ping
http://rpc.weblogs.com/RPC2
http://topicexchange.com/RPC2
http://www.blogdigger.com/RPC2
http://xping.pubsub.com/ping
http://api.my.yahoo.com/rss/ping
Brandon also recommends using the plugin Smart Update Pinger. Why? To make sure that when you edit a story and update it, that pings aren't sent out a second time. Some people (and it could include me) have had their WordPress weblogs dropped from some ping services as spammers for repeated changes and new pings.
Strangely, Smart Update Pinger is no longer being supported – last version of WordPress officially supported is 2.0. Daven in turn links to PingFix "for more functionality". Jan Piotrowski is quite explicit: "Pingfix is obsolete for WordPress 2.1 and newer versions."
So why is Brandon recommending it?
Moreover there are two comments on his post which suggest that this ping list may be overkill. Taff suggests:
Just a thought Brandon but doesn't the use of Pingomatic mean that most of the sites are being pinged twice as nearly all are on the Pingomatic ping list? I thought I read somewher that IceRocket does much the same but can't find any info on their ping list. Just thinking about the possibility of spamming.
Joel asks:
do you think there is a chance that by pinging pingomatic and all the other services on the list that you may be sending pings twice to some services? one directly and the other by way of pingomatic.
Ken Xu mentions that four of the services just won't work for him.
For some reason Brandon Hall has no answers.
Two questions:
Is this an accurate ping list?
Do we need to tell WordPress not to ping again on update?
I've like to have some answers.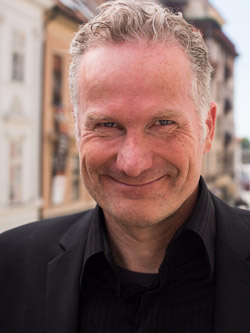 Alec has been helping businesses succeed online since 2000. Alec is an SEM expert with a background in advertising, as a former Head of Television for Grey Moscow and Senior Television Producer for Bates, Saatchi and Saatchi Russia.