All software documentation should be written by Germans. Here is a thorougly Teutonic guide to detoxing a Window's box. It could only be a friend's home computer.
no right minded developer would ever let his computer get to this state.
no competent sysadmin would give employees the leeway to do this on the corporate network

Microsoft Windows System Tray Run Amok
Some good pointers and getting the invevitable Autorun out of there – which is something which will be useful for us at Foliovision:
Using Sysinternals' AutoRuns tool I had a look at all the different places that can be used for running software on logon or boot, and apart from all the (presumably) tiny gadgets and widgets I also found a lot of the ubiquitous pre-loading parts of all sorts of common software: Adobe's PDF Reader, Microsoft Office, something from iTunes and several others….

Nobody in their right minds would boot their machine in the morning and manually launch Acrobat Reader, all MS office apps and every application they might possible use that day just to have them ready. It is immediately apparent to even the novice user that this is probably not making the machine more responsive. 

But this is – almost – exactly what happens with all the auto run entries: You just don't see them on the screen immediately. So one thing I always do after installing any software is double-check whether it just registered some sort of auto run and if so remove it.
This is the result you are aiming for at the end:

Windows XP System Tray in Healthy State
Normally we do all this by hand, but I am going to try the Autoruns tool. It looks like a great way to speed up the cleaning process. Check Daniel's article for how to detox an XP computer without formatting the drive. Frankly, I think if I was going to go to this much trouble I would just move the data off and format and then back. There are too many things that can go wrong if you don't format the drive. But in these days of 500 GB standard hard drives, his tips willl become more valuable.
20080206 Update
I've found a great tool for cleaning out the start menu: Mike Lin's Startup Control Panel. Autoruns is wonderful but it is a bit overwhelming for non-programmer types.
Don't let the long name deceive you. Startup Control Panel is just 34 kb. As Mike says "like all my programs, it's very small and won't burden your system". I recommend the .exe version which you run only when you need to. The less clutter in the way of startup the better.

Startup Control Panel screenshot
BONUS TIP
While you are there, be sure to avoid Mike's Clipomatic. While attractive and including the functionality I'd like, Clipomatic has weird issues on XP which prevent it from functioning correctly.

M8 Free Clip
I've had to keep the Foliovision Windows boxes on the very ugly but functional M8 Free Clipboard. If anyone has any better ideas for a free or inexpensive multi-clipboard, I'm all ears.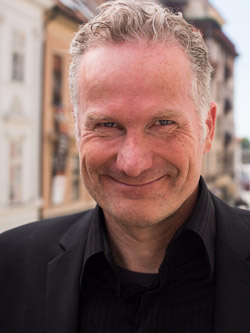 Alec has been helping businesses succeed online since 2000. Alec is an SEM expert with a background in advertising, as a former Head of Television for Grey Moscow and Senior Television Producer for Bates, Saatchi and Saatchi Russia.