One of my clients recently moved to Google Apps as their full time email solution.
I had my reservations at the time, but more on privacy grounds than technology ones. It turns out there are technology issues as well. My client was very excited about improved spam filtering from Postini. After the move he told me right away that he was getting a lot less spam.
This same client runs an insurance business with online application forms. Those forms go to special unfiltered email boxes. Of course those addresses aren't released publicly.
So they get all their forms and don't have to worry about miscreant insurance filters (most of my other clients are in real estate and we have filtering issues in real estate and mortgages as well).
Over the holidays, we couldn't figure out why Adwords was sometimes claiming more completed applications than the client was receiving. My tests were working. Finally we compared lists.
My client wasn't getting all the completed applications that were going into the database.
It turns out that Google Apps/Mail were deleting quotations (even though they were coming from his own domain).
What's the solution?
There are several, including setting up filters which move the wanted mail into a special saved box or the archive (why would you want your fresh mail there), but the best one is to add the address which you want whitelisted to your contact book.
Click on and open an email from the sender that you want to whitelist.
Click on the little down-pointing-triangle-arrow next to "reply"
Add sender to contacts list.
Here is what the Add to Contacts function looks like when highlighted:

Gmail white list – Add to Contacts:
Nasty looking Ads – Not in My Email Thank You
There are other solutions for white listing a whole domain. In this case, you need to create a special folder for white listed mail and set up a mail filter for the domain in question sending it to one of the folders. How this works is that the incoming mail is filtered before going through Postini's spam filters. In general, this is commendable engineering as anything white listed will really get to its mail box and runs no risk of being lost in a spam filter.
Here are the eight steps:
Click on "Settings" at the top right.
Click the "Filter" tab in the yellow headings section.
Click the link "Create a new filter".
In the Choose search criteria section in the "From" field type in the email address or if it's a trusted website then you may opt to simply type the main name of the domain (eg. "howtomarketyourstuff.com" without the quotes).
Click the "next step" button.
Select the "Star it" radio box.
Click the "Create Filter" button.
The emails will end up in your Starred folder.
Convenient enought but it wouldn't work for my client or many other Gmail users.
Why not? Well, this client actually handles his Google App mail through Outlook when he is not on vacation so extra folders in Gmail looks like a problem waiting to happen. Perhaps someone else who runs Outlook and Gmail can let me know if the extra folder with its mail will turn up in Outlook or not…
Frankly, there were a number of deals which my client missed while the quotations  were in Google Mail's Spam Folder. It took us longer to track down the hole than normal as it was not consistent and my client was away on holidays with limited computer access).
I have to say free apps can be awfully expensive.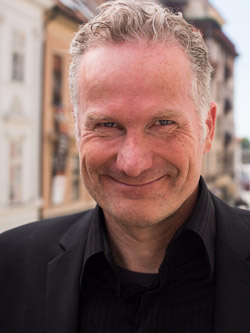 Alec has been helping businesses succeed online since 2000. Alec is an SEM expert with a background in advertising, as a former Head of Television for Grey Moscow and Senior Television Producer for Bates, Saatchi and Saatchi Russia.