As I've mentioned, I handle hundreds of messages per day for myself and my clients. I have separated my email from bulk email effectively now, but still found my computer sluggish.
The problem seemed to be around Apple Mail. I'm new to IMAP so I decided to dig deeper. I initially thought the issue was with Rules, as I have SpamSieve and many dozens of rules to deal with bulk email (things I might want to read but don't want in my InBox).
The problems turns out to be something else altogether: 
Smart Mailboxes. Every time you get new mail your Smart Mailboxes folders update their unread counts: "Updating Smart Mailbox Unread Counts" is the message you will see in Mail's Activity Monitor.

Apple Mail
Smart Mailboxes
Spiking CPU
I have a lot of Smart Mailboxes (great feature, btw) which allow me to check how many leads each of my clients received this week and this year. At a glance, I can see how business is going (don't forget to weed out automated tests occasionally). Some of these mailboxes have many thousands of messages. Updating them takes a few seconds each.
These Smart Mailboxes get updated every time you get even one new email.
Normally I check my email manually only which means these updates don't happen very often and happen at a time when I'm working in Mail and am not surprised or bothered by 15 seconds of sluggishness. On the other hand, with my primary account as IMAP on IDLE that meant every time I received a single email all my spam filters and Smart Mailboxes updates ran each time. Given that even my primary email gets at least a couple of hundred emails per day, that's more workstops than I'm willing to put up with.
The simplest solution then would be to close Mail altogether when I'm not using it. This option doesn't appeal to me at all as I use Mail for reference and for writing messages even when I'm not checking for new messages.
First issue: with IDLE checked (if it works, it often doesn't), you will get new message pushed to you like it or not. Turn off IDLE
Second issue: make sure your general preferences are set to update only manually.
Third, pray.
This will probably stop IMAP from updating automatically, making life much better again. At least when Mail is a background application.

Preferences checking for new mail manually in Apple Mail
If you click into Mail and start looking at IMAP messages for every unread message you read, the whole cycle of Smart Mailbox updates start again. There is the feeling of sluggishness.
That's the price of using IMAP in Apple Mail apparently. There is no solution I can find, apart from deleting all your Smart Mailboxes. Which makes Apple Mail no better than any other Mail client, albeit a little bit prettier.
I thought I had a solution here, but in the end but just found a problem. Not even prayer will help here.
What we need is a way to turn Smart Mailboxes on and off (I don't need them all the time, I just need them when I'm in the mood to do a bit of analysis). Deleting them all and recreating them is not really an option. It took me weeks to refine them.
One way of dealing with this would be to disable Spotlight (which would stop smart filtering) but that would mean no advanced search function, something I use everyday.
The only workable solution is an on and off option (probably in right click) for Smart Filters. Or even by each Smart Filter with right click. I don't expect that from Apple. But perhaps someone can find a hidden preference that we can use from the command line. Otherwise one has to go back to POP (not as much of an issue with POP as there seems to be a delay before the filters update).
Are there no heavy Mail users at Apple, who use Smart Filters in their work and use IMAP too?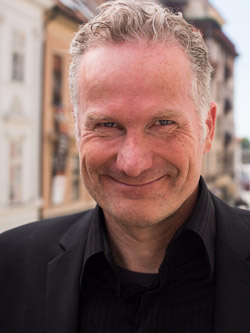 Alec has been helping businesses succeed online since 2000. Alec is an SEM expert with a background in advertising, as a former Head of Television for Grey Moscow and Senior Television Producer for Bates, Saatchi and Saatchi Russia.