We are going to need a forum around here quite soon. From what I can see tech support for serious plugins is so messy in comments. Mark's at 3000 odd for the excellent Subscribe to Comments and our own John Godley is at 301 (ironically enough) for the fine Redirection.
But the problem with forums is that I just hate the way they look. Hundreds of buttons and lines going in every direction.
They are just too hard to read.
One of the better forum served subjects is photography, so let's have a look at the forums over there. Photographers are reasonably tech-savvy so they should be able to put quality forums togeher.
I've looked at some alternative forum software and here's what looks to be a little better than the usual ugly and complicated candidates.
Vanilla. PHP 4. Simple, attractive. High quality built-in layout. Documentation to integrate with WordPress.
Beast (link broken). Ruby on Rails. Simple, newpaper like. What 37signals chose, but they are a Rails shop. Don't think I want to crack open the Rails box just to add forums.
Phorum. PHP5 MySQL. Simple. Not very attractive straight out of the box but clean enough html that skinning it would not present too large a challenge. OpenSourceCMS chose Phorum for their own forum. Considering that they test every open source forum software, that's quite a recommendation.
So it's a toss up between Vanilla and Phorum.
Recent notes (27 March 2009).
For some reason, Beast has disappeared into thin air.
BBpress has come on strong. I don't much like their own implementation but BBpress looks great over at UrbanGiraffe.com.
As a totally WordPress house, we will probably do our forums in BBpress as the integration will be tighter. We are gradually moving Foliopress up to 2.7.1 so we will be ready to integrate shortly.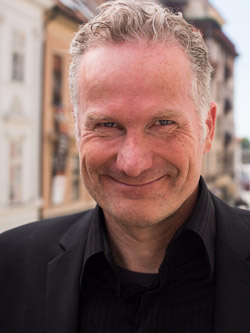 Alec has been helping businesses succeed online since 2000. Alec is an SEM expert with a background in advertising, as a former Head of Television for Grey Moscow and Senior Television Producer for Bates, Saatchi and Saatchi Russia.