Firefox has a great search feature based on Command-F (Mac) or Control-F (Windows).
You get a cute little text box at the bottom of the screen which allows you to search the whole page.

Firefox Find – Command-F
Subsequently Command-G works just fine to take you down through the page.
Just ' (apostrophe) alone will bring up the Quick Find box. It looks almost the same but isn't. Quick Find only searches URLs (a nice extra almost undocumented feature).

Firefox Quick Find – ' (apostrophe)
If you want to do a Quick Find in all the text you need to use / (forward slash).
Very nice.
Great for Unix geeks. Quite harmless.
Not quite.
You can get caught in an edit box (think Gmail or forums) and be unable to type an apostrophe.
At this point, cut and paste won't work either.
If you press escape it will stop the QuickFind, but as soon as you press apostrophe again back is the Quick Find box.
It looks like either you can't use an apostrophe or you have to throw away your writing (a true story).
Not quite.
There are a few solutions all surprising and undocumented.
Resize your browser window (the instant and wonderful solution)
Type about:config in the address bar to access Firefox's hidden preferences and toggle "searchkeys.disable.all" to true
I haven't decided whether to leave the QuickFind on (now that I know how it works). I certainly don't think Quick Find should be on by default.
As iCannonBall writes:
The (') hotkey was activated for me every time I tried at use a contraction in Gmail, as with wberryiii.

How many non-savvy gmail/FF users out there are being forced to abandon contractions?
This is the kind of advanced feature which has less experienced internet users reverting back to Internet Explorer or Safari.
Too dangerous for road use.
Update 20090423: If this doesn't work for you out of the date.You might need to install SearchHotkeys first.
Credit to Lifehacker writing up this Firefox feature albeit with a positive spin. The remedies are there in three pages of comments but are rather difficult to suss out. But in the end my long text box entry was saved and I hope yours will be too.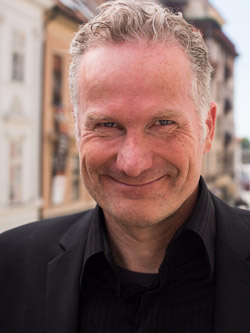 Alec has been helping businesses succeed online since 2000. Alec is an SEM expert with a background in advertising, as a former Head of Television for Grey Moscow and Senior Television Producer for Bates, Saatchi and Saatchi Russia.