We are planing to start using article marketing much more often this year for our clients. While the train may have left the station for Internet Marketing or Make Money at Home hype articles, with complete oversaturation of those markets, my sense is that there is still lots of demand for quality, original content in other subjects.
EzineArticles.com seems to be the place to start (and strangely enough they allow affiliate links in articles now).
Beyond EzineArticles, what are the top article directories to submit to?
Here are fellow Canadian (and alas pro article spammer) Jason Potash's own shortlist of top article sites:
www.ezinearticles.com
www.netterweb.com
www.jogena.com
www.ideamarketers.com
www.certificate.net/wwio
www.impactarticles.com
www.articleavenue.com
www.isnare.com
www.goarticles.com
The sad thing is how much people have to be policed. All of these article directories have to have extensive automated anti-spam testing.
What is article spam?
Article spam includes:
nonsense content (machine-generated drivel)
duplicate content (stolen content)
public domain content (doesn't belong to nominal writer)
misappropriated content (from government websites or Wikipedia for example)
near duplicate content (machine modified good articles)
The last one is the toughest one to filter for.
After the machine testing, editorial review is also essential. While the article directory owners complain about the resources required for editorial review, it's a little bit of crocodile tears. Newspapers, yearbooks and magazines all need extensive editorial review. Editorial review is just part of publishing. If you don't like editing, don't become a publisher.
On the other hand, automated tools like Copyscape to bring the workload down by rejecting flagrant abuse are essential.
In a nutshell, Copyscape will scan an article or web page and tell you how many other web pages contain substantially the same content.
I've used it to catch other webmasters ripping off my client's websites. Sadly enough, I've also caught my clients ripping off other people's content which they were passing off as their own.
Ironically, it's the people who are most paranoid about having their own content stolen, who are actually the thieves themselves.
I even confronted that same client about the issue – we don't steal content – amazingly enough the client refused to take down the articles or credit them to the source. It should come as no surprise that in the end that same client tried to burn us at the end by not paying their final bill.
Golden rules for doing well long term on the web:
Don't steal content!
Do pay your web development and/or SEO company!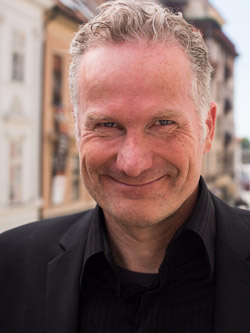 Alec has been helping businesses succeed online since 2000. Alec is an SEM expert with a background in advertising, as a former Head of Television for Grey Moscow and Senior Television Producer for Bates, Saatchi and Saatchi Russia.