Automattic and Akismet have a big drive on now to force people to upgrade their existing Akismet subscription. We've been paying Akismet for four years now and sometime even we are now seeing warnings like this one on our own websites. Our clients are seeing them as well (even when using their own key).

Akismet usage warning
Of course, we don't mind paying Automattic/Akismet something but we don't really want to pay more than we are now.
A bit part of the problem is the growth of automated spam comments. These comments are put there by bots in the tens of thousands. So even if the original Akismet free and paid subscription limits were reasonable, spammers have made them obsolete with machine spam.
On the other hand, detecting 98% of machine spam does not require Akismet. Our FV Antispam detects machine spam automatically. We've been post-processing the machine spam with Akismet to help Akismet improve their database. Obviously this is now a mistake as that contribution is being used against you to force you to upgrade your subscription.

Akismet log example: Akismet hard at work checking machine spam on just a single website
We've implemented a new system starting this week which means machine spam just goes directly to trash and does not even get seen by Akismet. Your count of spam checked by Akismet should plummet overnight. Hopefully your Akismet Error Code: 10003 will disappear soon too.
Skipping the Akismet check of these comments also improves the comment posting speed.
Feel free to share your Akismet upgrade experiences in the comments.
Further reading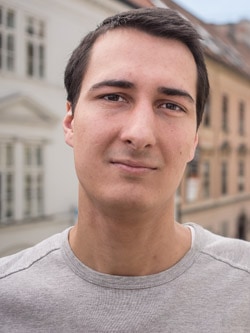 Martin graduated as an engineer in Computer Science from Slovak Technical University in Bratislava. He grew up in Liptovský Mikuláš in northern Slovakia next to the beautiful Tatra mountains. He is the developer behind our FV Player.