With FV Player you can monetize the video content you've been working hard on. You can add Google Ads from your AdSense account to our player in just a few easy steps.
1. Go to your AdSense account (if you do not have one, you can find some more information on how to create a new one here). Click on Ads.

2. Under Ads -> Ad units choose from existing ads or create a new one by clicking +New ad unit. For an existing ad, click Get code. Copy it and continue with step  no. 3

If you want to create a new ad, click on +New ad unit. Now, you must select what type of ad you would like to create.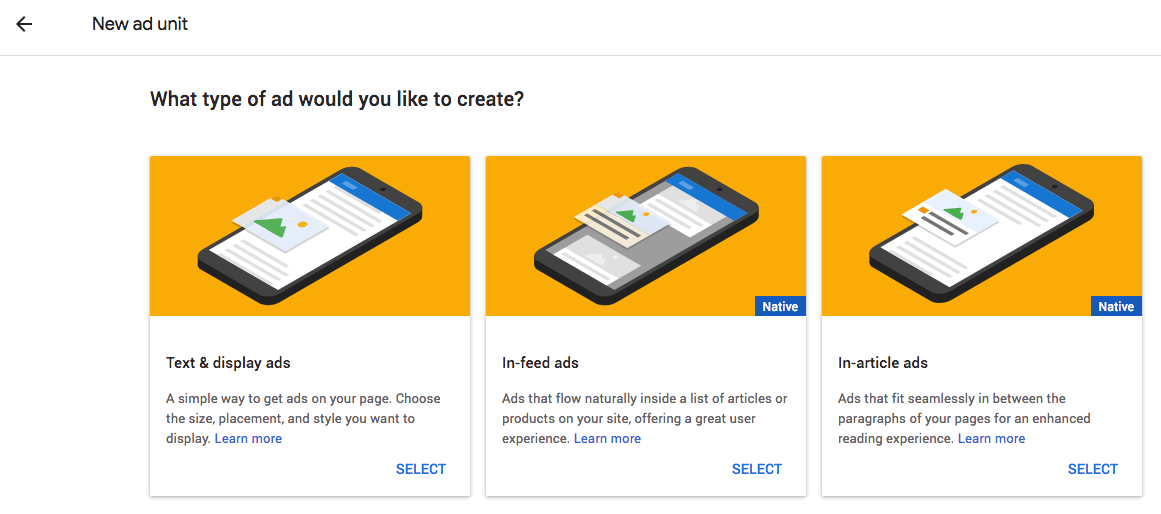 After selecting the type of ad, you'll have to name it, and select the ad size and type.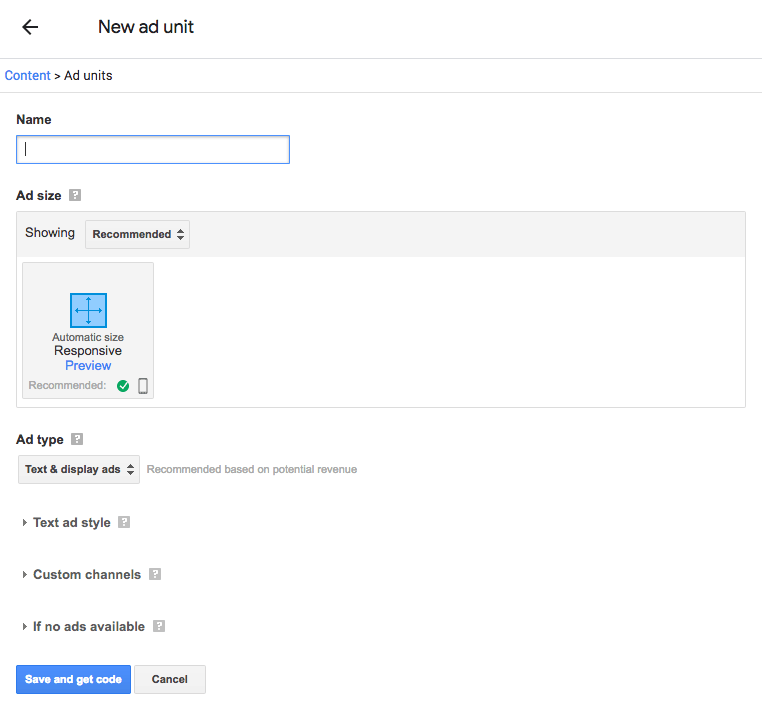 3. Choose the desired ad size and ad type. Click Save and get code.
4. Copy the ad code.  

5. In WordPress admin panel, navigate to Settings -> FV Player -> Actions tab, and scroll down to Ads. Paste the code you copied from your AdSense account to the Default Ad Code field. We highly recommend entering ad dimensions. The ad will be shown only if the player dimensions are bigger than the dimensions of the ad. This way, we will make sure that the ad won't be partially covered, and it won't break AdSense rules.

6. To adjust ad settings individually for each video, set a different ad for a video, or change ad dimensions, go to Settings -> FV Player -> Post Interface Options -> tick Ads, then click  Save all changes. To turn them off, untick Ads and click Save all changes.

7. You can now see the option in the shortcode editor, under the Actions tab. You can insert a different ad code here (1.), or choose to skip the ad altogether (2.).

Adding a custom ad with a video
 8. And this is how the video with Google ads will look like:

Do not click your own ads or encourage clicks
AdSense publishers may not display Google ads on webpages with content protected by copyright law unless they have the necessary legal rights to display that content
AdSense restricts the placement of ads on gambling sites and gambling-related content. You can not place ads on sites with prohibited content (nudity, violence, racism…)
AdSense for content: Publishers may place up to three AdSense for content units on one webpage
AdSense for search: A maximum of two Google AdSense for search boxes may be placed per page