FV Player works effortlessly with most leading LMS and Membership plugins. LearnDash is a long running leader in this department, but if you're looking for a less pricy (or even free) alternative, Tutor LMS is a great choice.

Tutor LMS is an feature-packed eLearning and online course solution that helps you easily create and sell courses.
A free Tutor LMS licence with all the basic features and integrations with some common e-commerce and page builder plugins, should be enough to get you started. If you're looking for collaborative features, drip course content, certificate creation or more advanced analytics and quizzes, you'll want to look into the paid licence options.
FV Player Video As A Title Video
Tutor LMS allows you to add a video that will display on top of the course or lesson page. To use FV Player there, use the shortcode option.
Go to Tutor LMS -> Settings -> Course, scroll down to the Video section and check the Shortcode option (Embedding can also be used, if that fits your case better):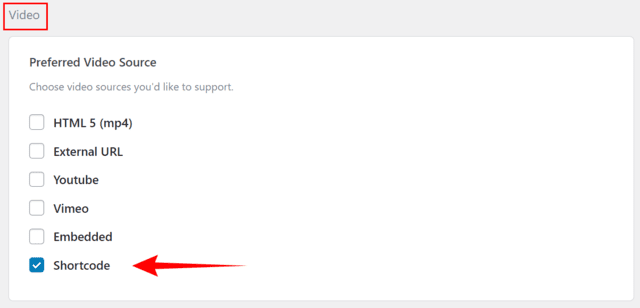 Since you'll be using shortcodes, you can go ahead and grab the video shortcode from your library at FV Player -> Videos/Playlists, using the Copy Shortcode button:

Or simply use the editor to create a video in the body of the post and then cut it from there.
When editing a course or a lesson, scroll down to Video. Pick [/] Shortcode from the dropdown menu. And paste the FV Player Shortcode in the bottom field:

That's it. Here's an FV Player video as a title video of a course: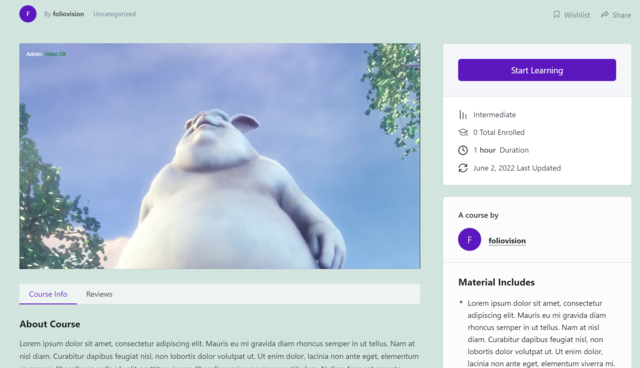 Posting FV Player Video Inside Of A Course
If you want to put several videos in the body of your lesson, you can do so easily. Out of the box, all versions of Tutor LMS support Classic Editor, Gutenberg, Elementor and Divi. Other integrations are only available in paid versions. All of these options work great with FV Player.
Just add a video in your preferred supported editing solution as you always would. For this guide, we will be using Classic Editor.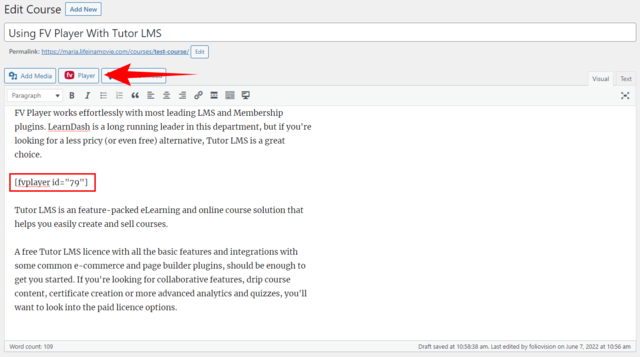 If unsure, see guides for Elementor and Gutenberg. If you're using a different editing solution, try this guide.
That's it. Here's an FV Player video in a body of Tutor LMS post: