Hot summer days call for a vacation away from all the responsibilities. Get inspired and go on a pandemic-friendly virtual visit to a magical place that is Northern Italy. Watch a travel film by Video Bros. called North-Italy.

Northern Italy, the region of adventure and romance. From immense mountains and sea-like lakes to hundreds of years old cities, dramatic coastlines and lands covered in vineyards. It is both a geographical and cultural region in the north of Italy. With its rich history and countless places that will get your breath away, Northern Italy is a place to be.

Bas Govaarts and Sander Gesthuizen started Video Bros. in 2017 as a project built on a passion for storytelling and filmmaking. They're based in Nijmegen, Netherlands. Over the years their hard work and talent paid off as Video Bros. grew into a full-fledged video production company. They specialize in branded campaigns, event after-movies, corporate videos, wedding films and more. Check out their portfolio.
As can be seen from their films, they're detail-oriented and attentive to light, sound design and the editing process as a whole. Their work is built on five pillars. Along with the three that were already mentioned, Video Bros. pay close attention to the final message and the camera. At the beginning of a shooting process, they always develop a worthy concept, a brilliant plan. With every shot, they tell a part of the story.

As the famous quote goes, when people do what they love, they won't work a day in their life. It may be true in some cases, but creative work often requires keeping the spark of inspiration alive and battling a creative block. These things can be difficult and tiring. To keep loving what one's does for a living, one has to come back to the roots of where it all began. Bas' decision to do one "passion project" every year reminded me of that. And what is a passion project? In his own words:
One project without assignment, without boundaries. Without a script and without a story, I started filming. Just enjoying the beautiful surroundings, immersing myself in nature and dreaming away…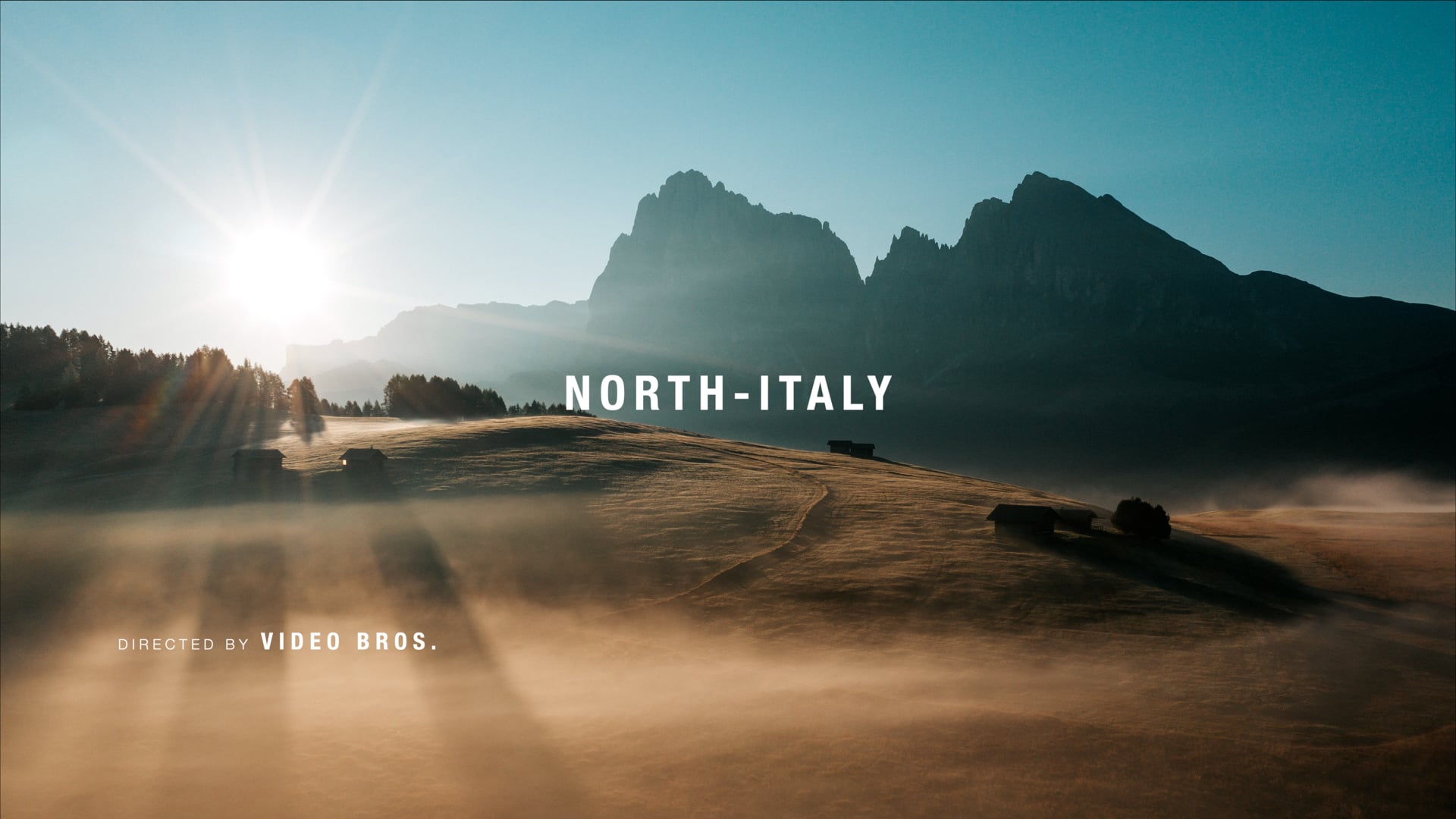 North-Italy
To see more work from Video Bros. visit their website and follow them on Vimeo and Instagram.
Do you have a video you think we should feature, or is one of your friends a talented filmmaker? Submit your work at marketing@foliovision.com for a chance to be featured in our Video of the Week series!