We are very excited to announce an addition to our licensing system. From this week, there's a separate field for a dev site in every licensed account. It's been a nuisance for our developer users not to have the ability to add a pro license for the dev domain. We've normally added the dev domains manually on request but that's a been a waste of your time and burns our support resources too.
Historically licensed users have always been able to create dev sites on a subdomain of a license for example, https://staging.yourdomain.com or at any of any sub-domain on wpengine.com or getflywheel.com (often used for staging sites). Thanks to the kind prompting of Carlos Ascenio of GuitarRivva.com, the leading Spanish language guitar learning site, this long dreamt convenience (rather than essential) feature, the custom dev subdomain feature is now a reality.
Here's how it works. Head over to your license management page: https://foliovision.com/my-licenses
Click on the "Staging Domains" button:

FV Player My Licenses area
Under the main licensed domain, there's now an option to add a development domain:

Here's what My Licenses looks like after entering your staging domain:

You can now automatically download FV Player Pro from within FV Player on your subdomain.
We sometimes get questions about the licensing system: the easiest way to license is to add your domain at https://foliovision.com/my-licenses and then just to automatically download FV Player Pro from within FV Player. You do not need to copy and paste the license key yourself nor make any separate downloads and uploads to your site (except in rare cases of custom versions), it's all automatic, including the beta program. We've worked hard to make managing licenses easier than almost any other software.
Just add any fully-qualified subdomain and it's licensed for FV Player Pro like your main domain. The FV Player logo will occasionally show as this add-on license is for dev domains only.
Limitations
You must have an active support and updates account to be able to add a dev site.
One site per license for now. If you have a multi-site license, just assign one of your five or twenty domains to your agency domain – that will allow you unlimited staging sites on your agency or development domain.
Subdomains only. Developers who keep their staging site on individual top-level domains should purchase a single add-on domain (renewal charges are very low for add-on domains). This should not affect many developers. If your agency already have a five site license but also keep dev top level domains running for some or most of those sites, get in touch with our support team and we'll make special arrangements for you.
I should probably thank the TheNewsletterPlugin as well. After reviewing their purchase/licensing procedures in detail and then scoring our own licensing system, I was determined to improve our licensing experience. I hope this helps all you other developers out there.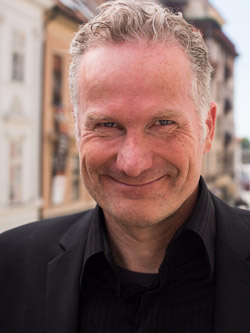 Alec has been helping businesses succeed online since 2000. Alec is an SEM expert with a background in advertising, as a former Head of Television for Grey Moscow and Senior Television Producer for Bates, Saatchi and Saatchi Russia.