We've examined the efficiency of AdobeRGB colour space for publishing. It hasn't only decreased the colours of our picture but also crossed out every reason for using it.
If you're keen on digital photography and prefer uploading your own visuals to a website, it is likely that you have ran into the discussion about Colour Space settings on your camera offering you main colour spaces - Adobe RGB (1998) and sRGB. Even more likely, you have came across the opinion that using AdobeRGB enhances the colours in your pictures under particular conditions and therefore it is worthy to consider shooting with it.
Technically, the AdobeRGB represents wider colour gamut but is there any practical reason for choosing it as your preferred work space?
sRGB vs. AdobeRGB
Choosing between the main colour spaces Adobe RGB and sRGB depends on several circumstances which are reasonable to consider before shooting:
The sRGB is an older colour space that represents a considerable part of total colour space and overtime became a standard used by every personal device available. Plus, it is tweaked for the web usage. Generally, if you work with a well-calibrated camera and monitor, the sRGB gets you great colour results anywhere, even in print.
The AdobeRGB technically provides a wider range of reproducible colours. Compared to sRGB, this space represents about 35% more colour, primarily in cyan-green hues. Using Adobe RGB claims to bring out more details of your work, which in sRGB could remain unseen. However, this applies only to work printed out with advanced printers adapted closely to AdobeRGB. Many photographers advocate and use this profile for such purpose, which makes it a commercial industry standard. 
Chromacity diagram showing the color range of the Adobe RGB (1998) and sRGB color gamuts.
If you consider using AdobeRGB even as a advanced amateur and expect you'll gain all of its advantages painlessly, you have to know the obstacles you are about to face:
During an export of AdobeRGB file, colours are being squeezed into a smaller range and in order to expand them to their full range back again during re-opening, the correct software is needed to read them. Most web browsers and print labs don't have the correct software for reading AdobeRGB and that will most likely leave you disappointed with dull-coloured results.
AdobeRGB is absolutely useless for sending e-mails or publishing on the Internet as the environment is adapted to sRGB. You always have to remember converting your images prior to sending them out and could be time-consuming.
Compared to ProPhoto RGB space, AdobeRGB is much smaller in colour range and size. That decreases its overall efficiency as a working space for editing.
To sum up, you can theoretically gain better results in digital photography if you have full access to the printing process in an advanced lab. Frankly, this is not the case of the majority of photographers out there which doesn't make AdobeRGB a flexible space to deal with. 
Editing in AdobeRGB
As an online publisher, I don't see any advantages in using AdobeRGB at all. To demonstrate that, I've edited a RAW AdobeRGB picture in Photoshop:
Original Adobe RGB RAW file
The original picture was shot in a RAW format and AdobeRGB space with a Nikon D4 camera and a AF-S Nikkor 70–200 mm f/2,8E lens. The scenery should depict a typical atmosphere of a late summer football match, so it needed a little tweaking in Photoshop:
Initial Camera Raw settings
I wanted to make sure that the outcome will differ from the original picture but in a subtle way. The priority was to add some summer vibe with warmer, softer light. To do that, the Temperature of picture was switched to a warmer level (5600K) and its contrast and highlights were lowered. Later, I've played with colour Hues - mainly the Reds, Oranges, Yellows and Greens and increased the Vibrance and Saturation. Besides that, I enabled lens profile corrections and removed possible Chromatic Aberration. Additionally, a cold Graduated Filter was applied to the left side of the picture to enhance its colour dynamics. In the end, I've retouched away the plastic bottles from the field to achieve a cleaner look. 
Below, you can check how the Camera Raw settings evolved, step-by-step :
Open in full-screen mode to track the changes in Camera Raw settings.
After applying these pretty simple changes to the picture, it became richer in the colours and it was ready to be exported and published. To compare the web colour displaying of both colour profiles it was necessary to export the RAW files as two JPEG files - edited AdobeRGB original and a copy that had to be converted to sRGB before exporting.
Export & Upload
After the successful export, both files went online to test out if there is any notable difference in the displayed colours:
Left: AdobeRGB (1998), Right: sRGB
When uploading a picture to the internet, it automatically converts to sRGB. This way, the RAW AdobeRGB file doesn't undergo any colour compression, even though it wasn't prepared and converted to sRGB before exporting to JPEG. By the way, Photoshop can do the same conversion thing to your RAW image before exporting in order to avoid any colour loss, if set right. Logically, both files look identical after being published because both of them were secured by converting to sRGB.
Colour Space set to AdobeRGB before the export
I tried to re-export the edited AdobeRGB JPEG file afterwards, to check if the colour space was assigned correctly. That was when the well-known colour loss occurred. Again, the Photoshop automatically converted file to sRGB and if you decide to rebel against it, you'll be left with with dull, inaccurate colours:
Left: AdobeRGB, Right: AdobeRGB converted to sRGB
This experiment proved that using AdobeRGB doesn't bring any positive difference or even worse, it can cause trouble that aren't worth of anyones time. 
The essential point of publishing is to create and share content accessible for as many people as possible, across all available devices. Don't sacrifice it for nothing when you can lean on the sRGB. 
Have you experienced any benefits from using AdobeRGB? Let me know in the comments below!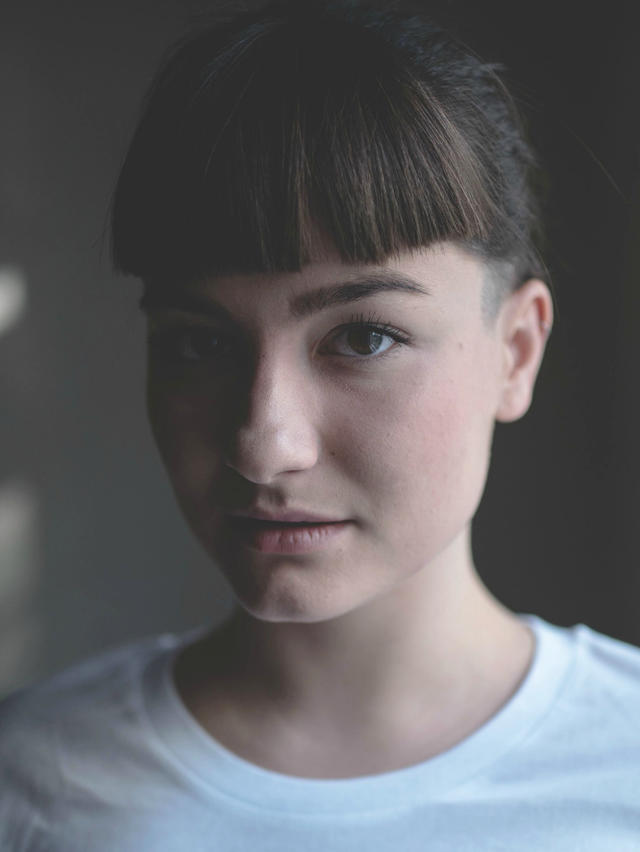 Chiara was born and raised in the neighbourhood of Petržalka in Bratislava. Besides studying Marketing Communication at Comenius University, she happens to be an observer, mostly through the lens of a camera.