Fields, woods, clouds, mountains. Waves could be a typical landscape portrait we've already seen all over the Internet. However, Vojtech Domlátil chose a different perspective of narration for his latest footage. Waves has a concept and that means adjusting the visuals to the sound of water. 

Vojtech as a young indpendent filmmaker has gained a lot of experience throughout his career. An animator, illustrator, graphic designer, and event an assistant professor in the studio of animation at the University of West Bohemia in Pilsen, that is all him. Thanks to his skilfulness Vojtech obtained several animation awards:
2018 ANIMATOU International Animation Film Festival, Switzerland – Labo Special Mention
2018 Roots of Europe International Film Festival, Spain – Award for Artistic Contribution
2018 Festival International du film de Nancy, France – Young Jury Special Mention (Labo Selection)

Already in his last films Vojtech focused on poetic aspects of stopmotion animation, oscilating between animation, documentary and experiment.

An observer, who clears his mind and reduces the number of his means only to work with time and space, not only reaches certain pixilation ecstasy, but also if he joins "the wave", his way absorbs him completely.
If you're looking for a perfectly customized content to attract viewer's eye this film isn't exactly what you're looking for. It's not a mainstream time-lapse video. Waves offers those odrinary shots of Czech landscapes you probably see when helping your grandma feed her hens. And that is the beauty of it! Authenticity. Enriched by the animation of movement as the sound of waves comes and goes.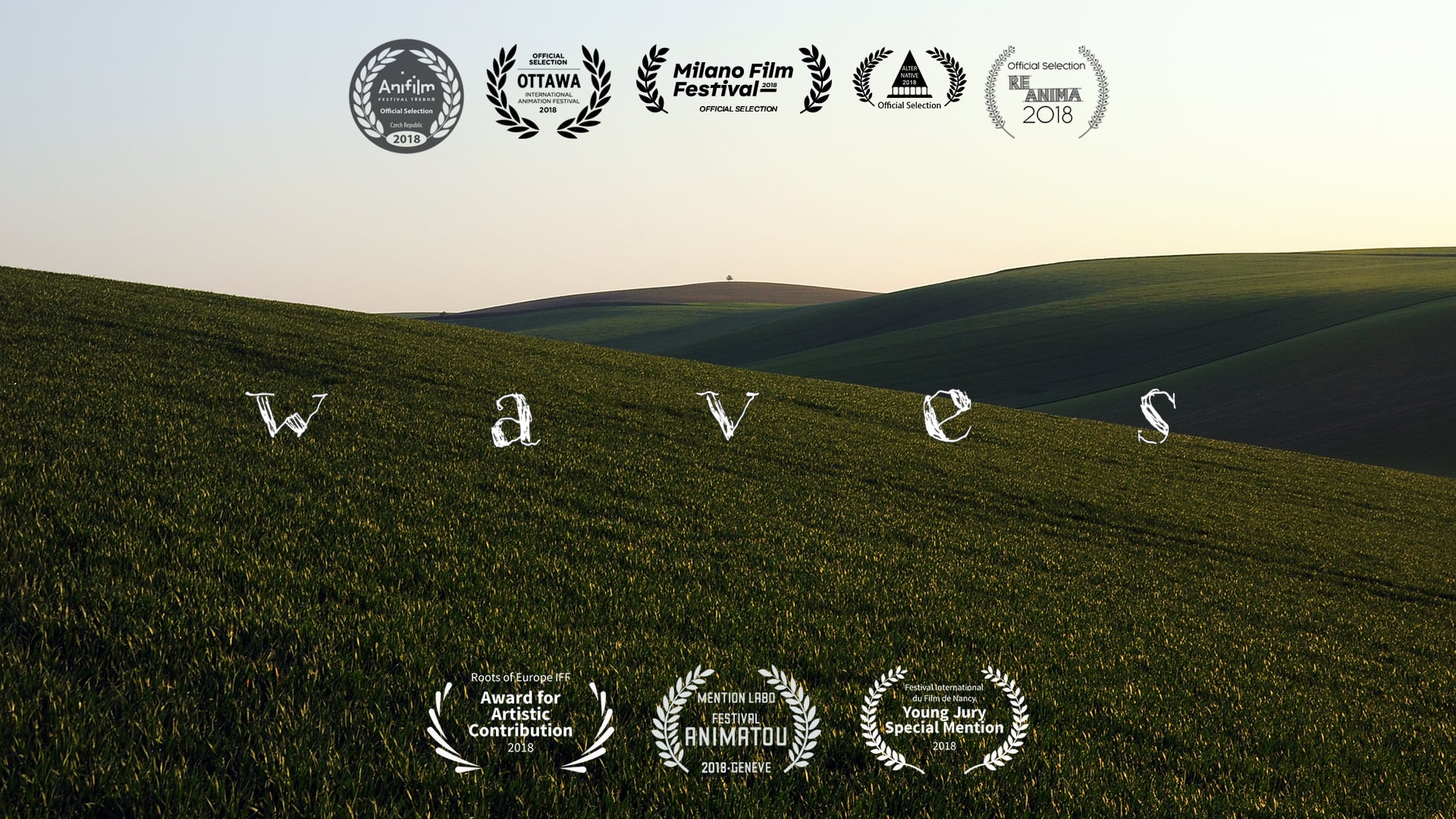 Waves / Vlnění
Follow Vojtech Domlátil on his Facebook page and Vimeo channel.
SO00SO