The award-winning lifestyle magazine Desiblitz.com was using JW Player to embed their Youtube videos on their website, but then JW Player introduced a much more complicated interface and Desiblitz.com decided to turn to a faster, simpler and more straightforward alternative - FV Player.

Since there wasn't a real news platform focusing on British Asian and Desi lifestyle, the team behind Desiblitz decided to create an online magazine with high-quality content specifically tending to British Asian society and the South Asian demographic globally.
"The term 'Desi' refers to a connection with the roots from your 'desh' or 'des' motherland,'' explains Indi Deol, managing director of the magazine. In this case the motherland is primarily India, Pakistan, Bangladesh or Sri Lanka and 'Desi' is a collective term which classifies culture and people from these countries.
"The ethos was and is to develop the skills of young British Asians in digital media - especially online writing, video production, presenting and photography," says Indi. "Primarily helping those with very little skills or work experience, fresh graduates with little employment prospects and disadvantaged young people."
In 2010 they also established a social enterprise (non-profit organisation) called Aidem Digital CIC.
With media and similar arts not being first choices for career paths for those with South Asian roots, our aim is to act as an enabler to help young people appreciate careers in journalism and media as positive options.
While the core team behind Desiblitz is based in Birmingham, UK, they also have writers and correspondents in London, India, Pakistan and Canada. They publish 'News, Gossip and Gupshup with a Desi twist.'
Video as a supplement to written content
You can find a lot of videos as well as articles on Desiblitz.com. They have a popular Youtube channel featuring interviews with artists, actors, musicians and other celebrities. They also use video to illustrate their articles and keep readers from leaving the site to search for additional information:
Videos supplement our written content hugely. For example, music videos or film trailers. Therefore, videos are added to articles to give the user everything they need from the article without having to go look for it on 'YouTube' or other sites separately.
The editors at Desiblitz are posting the videos to their articles themselves, so when JW Player, which was the player they used to feature their Youtube videos, changed, they were looking for a suitable alternative.
As a company JW Player began to pursue a wider and more independent vision which suited their growth more as a video hosting platform than customers like us who still used the player for YouTube embeds. They announced that support for YouTube embedding in would cease for version 6. This is when it became a major concern for us.
In the version 7 of JW Player, the process to add Youtube video became complicated. While before the editors could do everything from the WordPress editor interface, now they would have to go to JW Player's dashboard to create playlists, which was a hassle they couldn't afford.
This introduced a major overhead for us - to have to train people (editors/writers) to add videos very differently, especially, playlists i.e. outside of the WordPress environment.
This is how creating and editing playlists in JW Player looks like. You will notice straight away that you're not in WordPress' backend anymore.



So they searched for a new player that would support YouTube embedding completely and could be used inside of WordPress and decided to go with FV Player.
Switching to FV Player
To create a playlist in FV Player you can either:
a) add each video separately 

b) you can add whole playlist that you've created on Youtube beforehand, for example:

And the best thing about it is you can do it right from the post editing interface in WordPress with no need to open any other dashboards.
FV Player currently supports four different styles of playlist, so you can pick the one that suits you best and set it as a default for your whole website or you can also change the playlist style individually for each video.
This is an example of a vertical playlist:
All of these features make FV Player very easy to use when it comes to adding video or video playlists to your posts, which is why Desiblitz.com chose it as their new player.
In their case, for the switch to FV Player to work, it was necessary to convert all the existing JW Player shortcodes into FV Player shortcodes. Manual migration was not an option, since Desiblitz.com had thousands of articles containing JW Player shortcodes.
Single videos were easy, we have our own tool for that, but converting the playlists proved to be an issue because of how playlists were stored in the JW Player plugin. We had to create a conversion tool that would turn the JW Player playlists into FV Player Playlists.
Why was it difficult?
This is how a JW Player Playlist shortcode looks like:

[jwplayer GADEA21b]
the videos are stored in the JW Player Playlist plugin.
This is how FV Player Playlist Shortcode Looks like

[fvplayer src="http://lucia.foliopress.net/site/wp-content/uploads/2017/03/waves.mp4" splash="http://lucia.foliopress.net/site/wp-content/uploads/2017/05/waves.png" width="640" height="360" liststyle="horizontal" playlist="http://lucia.foliopress.net/site/wp-content/uploads/2017/03/roller-coaster.mp4,http://lucia.foliopress.net/site/wp-content/uploads/2017/02/rollercoaster.jpg;http://lucia.foliopress.net/site/wp-content/uploads/2017/05/jellyfish.mp4,http://lucia.foliopress.net/site/wp-content/uploads/2017/02/Jelly_cc11.jpg" caption="Waves;Roller Coaster;Jelly Fish"]

So with FV Player you already have all of the videos in one place and you can easily edit your playlist, whether by editing the shortcode manually or simply by using the FV Player Shortcode Editor. You can easily change splashscreens and video names and you can do it all from the inside of your WordPress dashboard with no need to open any other dashboards, as you'd have to do with JW Player.

You don't need a big technical team supporting you to publish your videos in WordPress. FV Player is easy to use, lightweight and it will save you time so you can focus on producing more content instead of spending hours posting it.
If you're looking to switch from JW Player, give us a shout, we'd be happy to help you with the migration.
SK00SK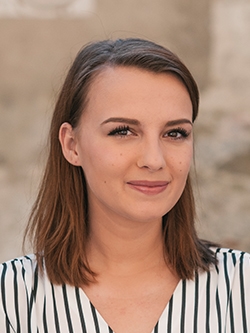 Sanela was born and raised in Croatia. From the moment she learned how to talk, she spoke two languages: Croatian and Slovak. Following her roots, she moved to Bratislava where she graduated with a Master's degree in Journalism. Three years ago she got herself into the magical world of social media and online marketing and she's […]