Do you ever wonder how many times your face appeared in strangers' photos from all around the world? We are in contact with masses of people every day, but we never meet all of them, we never see all of them. But at one point in time, we are at the same place at the same time, breathing the same air and admiring the same views. How strange is it that we're so aware of our surroundings but so unaware of the people surrounding us.
Julien Vallée and Eve Duhamel make the Vallée Duhamel duo, known for their "high class lo-fi" work profile. Based in Montreal, Vallée Duhamel specializes in both images and videos and 'playful and experimental approach toward work'.
After collaborating for seven years, in 2008 they decided to team up and launch a studio:
We started to create animated and video projects, and they eventually became the main request from clients and agencies. After a couple of years developing these lo-fi, handcrafted films, we were able to build a team [and]…it didn't make sense any more to be co-directors.

To this day they've worked with many big names such as Hermès , Samsung, and Google or Apple.
This year, they were asked to create the Main Titles for OFFF Barcelona 2017, an annual design conference. The video was intended to showcase the name of the speakers from this years' conference, but the Montreal duo went above and beyond.
They created a short film called " Les Inconnus | The Strangers" as a homage to an Oscar winning 1982 short film "Tango" by Zbigniew Rybczynski.

Les Inconnus tells surreal stories of characters moving around in the same space in a complex choreography of interlaced paths:
The tight human pattern they weave often comes really close to overlapping, yet they remain invisible to one another.
In this short film, we see a sequence of people enjoying the most mundane, everyday activities – a girl waking up, a girl dancing, a boy jumping, a girl reading a book – all of them in the same space, creating a poetic human pattern. The end result is a colourful, dreamy world of dancers and moving elements.
If you're a fan of dance, design, fashion or the surreal, you're going to enjoy this very much. Oh, and the captivating song in the video is by called Pressure, by Milk and Bone.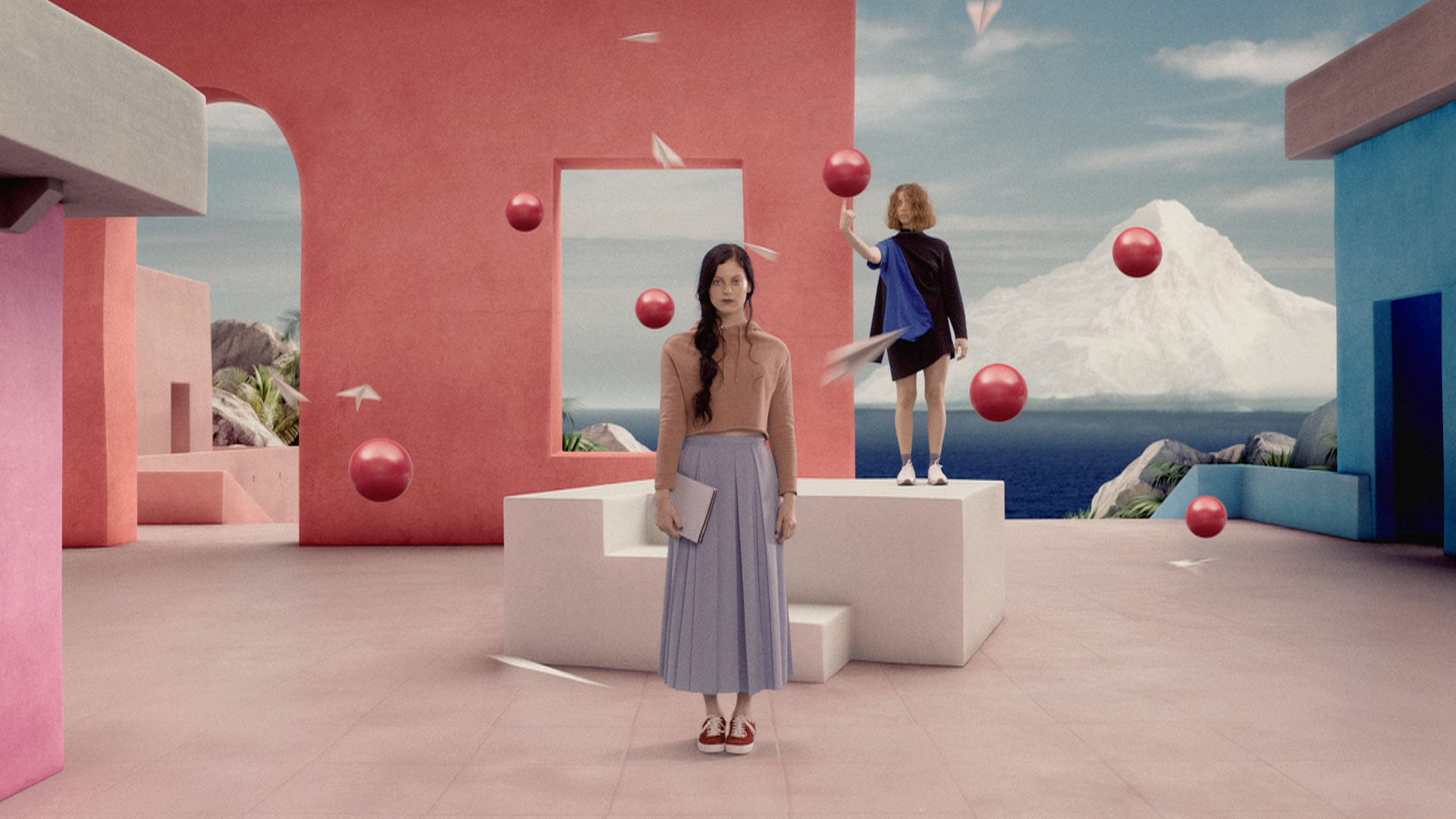 03:16
Strangers
Follow Vallée Duhamel on Facebook | Twitter | Vimeo | Instagram. 
SK00SK