Guille Cascante is a filmmaker from Barcelona. After he started to call his hobby a profession, it soon wasn't enough for him to work as a cameraman and only participate in the creation of TV programs. Guille wanted to start a project of his own. So in 2005, the Goroka was born, with the aim of creating own content with a different look – The Goroka Look, as they call it.
Goroka is formed by a team of almost fifty people. This team of writers, producers, filmmakers, editors, journalists and assistants, makes it possible for the advertising and branded content projects, but also for the new TV formats to see the daylight.
Keeping the Goroka's main motto "If it's not exciting, you're not doing it right," in mind, in 2014 the adventure of "Sterna paradisaea" began.
This arctic term represents a seabird that makes the longest known migration in the animal kingdom: about 71,000 km annually. After breeding in the boreal areas, it flies to the Antarctic oceans and then, back again – but always in latitudes where the sun never sets.
Albert Bargués decided to emulate this birds' journey captaining his boat The Sterna, with the goal to spend 365 days in total daylight. When Guille heard about this project "Latitude 80", he decided to accompany his close friend:
My fascination with adventure comes from a childhood, when I read Tintin comics. That is why when I heard Albert speak of the "places of the land of which one only comes sailing" it caught my attention instantly.
White Whale introduces us to a unique sailing adventure in the most remotest corners of the Arctic Ocean (the Bear Island, a research station with a population of 9, and Pyamiden Svalbard archipelago, a Soviet mining town abandoned in 1991 with a population of 13) and was awarded the LAUS D'OR in digital communication in the Viral Category.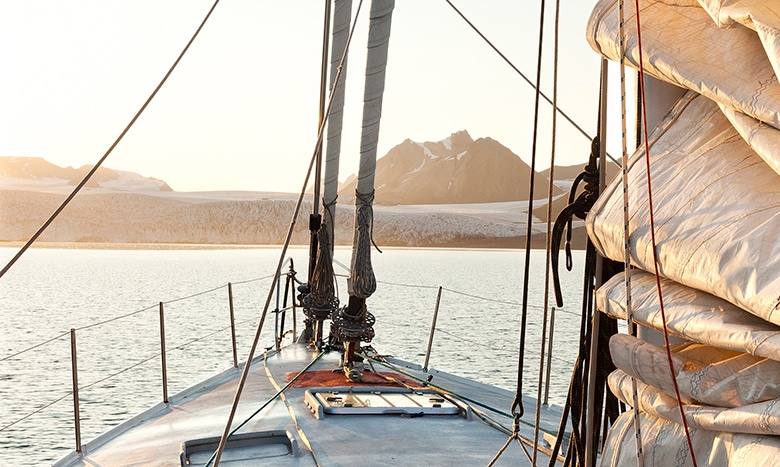 03:31
Guille Cascante - White Whale
Find Guille's project Goroka on its Website / Facebook / Twitter / Instagram
LR00SK