One of our more fun clients for our FV Player video player for WordPress recently wrote me:
btw.. i hope you invested in bitcoin like i told you…
Here's my answer.
I don't invest in systems where I have no control. Bitcoin could just disappear tomorrow and one fine day it will.
Here's how it will go down:
Bitcoin will be a threat to the USD
the US Treasury will declare Bitcoin a means to conduct illegal business

an American citizen holding Bitcoin after a certain date will be a felony (the American market falls out). Investigation can be made on suspicion (basically break in and confiscate all your electronics and demand your password).
international citizens suspected of holding Bitcoin will be sanctioned along with any entity who transacts business with them
the international market bottom falls out
Cryptocurrency then dead. The only currencies who can withstand US pressure are the rouble and renmibi as those are two sovereign nations already under considerable sanctions and economic pressure.
Cryptocurrency is a dead end. It's great play while it's here but its demise will be sudden and absolute.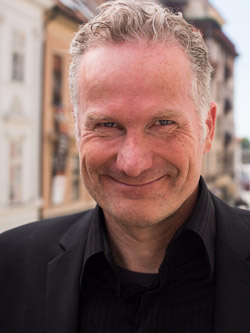 Alec has been helping businesses succeed online since 2000. Alec is an SEM expert with a background in advertising, as a former Head of Television for Grey Moscow and Senior Television Producer for Bates, Saatchi and Saatchi Russia.