The newest version of FV Player, number 6.0.4.14, is out and has a handful of great new features. One of them is the improved iframe embedding. Until now, the embedding button in Flowplayer generated a terribly long script that contained all the necessary information, but was plain useless for various reasons. The downsides are simple, the script is too hard to handle for normal users not to mention that many sites, for example WordPress.com, won't even allow posting JavaScript for security reasons.

Improved Iframe Tag
From now on, when your audience wants to embed one of your videos, it will be done through an enhanced iframe tag, which is easily handled on every platform. The improved iframe embedding supports ads and playlists, but is also capable of embedding a video that is originally hosted on YouTube or Vimeo. The embedded video will contain it's original responsive properties along with sharing options on social media.
Setting up the feature is easy: just tick the box "Use iframe embedding" in Settings -> FV Player -> Integrations/Compatibility.

Check the box to turn on the advanced iframe embedding
More information: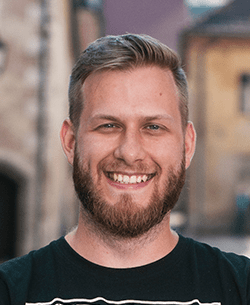 Eduard is a native of Bratislava. He holds a Master's degree in Marketing Communication and before that he studied classical and computer animation. Besides writing, he loves mountain biking, video games, horror movies, everything Italian, and spending time with his girlfriend and their dog.