Latest version of FV Flowplayer (2.3.13) brings detailed video stats into your Google Analytics account.
Basic Flowplayer version tracks number of seconds played for each users, which then gives you an average value in Google Analytics Events list. However this takes place when you stop the video or leave the page and it's not 100% reliable.
That's why FV Flowplayer now tracks the following events:
Video start
Video first quartile
Video second quartile
Video third quartile
Video complete
So If you have a partner company for which you post propagational video on your website, you can reliably report how many visitors seen the full video now. Which is more important than knowing the average playback time for a video.

See how many users seen your video until the end
If the user skips part of the video he still has to see a part of each quartile to make it track – so just skipping to the end won't count as "Video complete".
This is similar to VAST/VPAID ad playback tracking which also counts the quartiles. We also leave the original Flowplayer Google Analytics stats in, you can still find it under the "Video / Seconds played" event label. Read how to use the stats in our How to use Google Analytics with FV Flowplayer guide.
More information
AK00AK"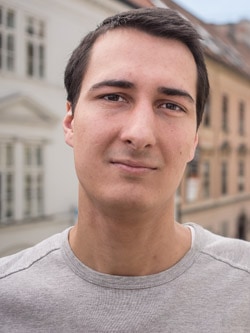 Martin graduated as an engineer in Computer Science from Slovak Technical University in Bratislava. He grew up in Liptovský Mikuláš in northern Slovakia next to the beautiful Tatra mountains. He is the developer behind our FV Player.