Rand Fishkin of SEOmoz opens day two of SEO Pro Training in London
Quicklinks to Day Two Presentations:
Quicklinks to Day One Presentations:
Head to Head: Keyword Strategy – Will Critchlow (Director, Distilled)

Will Critchlow beat Rand Fishkin shirt
keyword strategy depends on how many writers you have.

if you have a lot of writers, long tail is great
if you have fewer, you will have to focus on a smaller set of keywords

conversions by keyphrase length (excluding branded search) useful statistic

2.7% on three word phrases
1 word on .8%
two word 1.2%

what does that mean:

for ecommerce: more deeper product pages. Three word keyword phrases convert like crazy.

set up your site hiearchies: attribute/location

start with full keyword list ordered by volume
then divide it by category.

for camping, keyword phrases divide up like this:
use excel array to pull them out

campsites
caravan parks
holiday parks

getting at the hidden data in your PPC data.

define your report
add&limit=50000 to your URL
export as CSV (excel export doesn't work)

use the conversion data to uncover gems:

found four or five 3 keyword phrases which were converting like crazy for which we didn't have pages.

split test open rate:

"download the call" or "download the video" and "donload the video" won.
"training" vs "conference call" and "conference call" won

based on history, anticipate event spikes for searches and get ahead in organic, i.e. world cup 2010.
run xenu on your competitor, look at internal links, look at site structure. Find his weaknesses.

category pages: great category page for leather sofas but he doesn't have 3 seater leather sofas.
add 3 seater leather sofa category page and watch the traffic roll in
Analysis by Foliovision
Will's ideas about taking a structural approach to keywords in organic (similar to best practice in PPC) makes a lot of sense. Especially with large ecommerce sites. With smaller niches, inevitably there is more art and intuition to setting up site structure than pure number crunching. You know what people are looking for from your own understanding of the niche. But for big sites and frequently searched topics, technical analysis would be a great way to lay in a sensible site foundation.
Pulling out one's PPC numbers and looking for high converting three and four word phrases for which one can improve on one's ranking by adding the right pages and a bit of link juice may be common sense. On the other hand, not doing it is leaving a lot of money on the table. I'm sure all of us are at fault for not doing this more regularly. Looking for high converting PPC phrases to work into organic strategy should be a monthly exercise at worst.
We are great Xenu Link Sleuth advocates, but using Xenu for competitive analysis is a new idea for me. Will's presentation was a bit scattered, but seeing another SEO at work is often the best way to improve one's own game. Like watching other pro play tennis.
Head to Head: Keyword Strategy – Rand Fishkin (Founder, SEOmoz)

Rand Fishkin – Keyword Strategy
Online Marketplace

Google has been growing in last five years, other search engines, barely.
80% of clicks from organics, 80% of SEM budget to PPC. numbers are backwards.
160 billion dollars of revenue online.
ecommerce referral: 31% organics seo, paid search 9%, social media 7%.
wife getting the bird
Market is growing madly. Bought wife laptop: my zappos viewing machine has arrived.
Brands should pay attention to online. Offline purchases are influenced by online research.

Search results analysis

31% click blended search
68% of search engine users click data on first pages.
does high organic ranking higher make people think you're a better brand?
39% agree 42% neutral 19% disagree.
Keyword phrase length over time: grew then contracted. Search engines got better.
conversion rate by kw phrase length:
The charts backing Rand's presentation are located at http://seomoz.org/dp/free-charts .
Analysis by Foliovision
Rand is a passionate advocate for the health and growth of both online commerce and organic search. He should be, he's bet his company on it and his life on his company. Fortunately the facts seem to support his convictions. There was almost no new information here for anyone who has been following search for even the last few years.
The only use of this presentation is to give you an idea of how to make the argument for search for your clients. For those working inside a corporate environment or trying to convert unconvinced client, this demo presentation might have been very useful.
Why any SEO would bother trying to convert unconvinced clients remains a total mystery to me. There are so many convinced clients out there looking for quality SEO services I can see no reason to spend one's time trying to pull sticks out of the mud.
In my opinion, Will richly deserved a win here too as Rand's presentation flattered us too much, assuring us of the importance of our place in the world.
News site SEO – Rob Ousbey (Search Marketer, Distilled)

Rob Ousbey – News site SEO
Rob started his presentation by quoting Richard Murdoch:
"The aggregators and plagiarists will soon have to pay a price for the co-opting of our content. But if we do not take advantage of the current movement toward paid content, it will be the content creators — the people in this hall — who will pay the ultimate price and the content kleptomaniacs who triumph
News sites' USP are dependent on the following factors:
brand & age
variety
contentcreators
What's special about new sites?
regular new content
old expiring content (go to archives or deleted)
varied conversions
Some big stories can be planned: Obama inaugration.
Other big stories are unplanned: Michael Jackson's death.
In news, one of the best ways to get ahead is to get other SEO's to do your job by linking to your stories. You have to let people link.
Some things to be careful about:
print version pages. Make sure that your print pages contain enough navigation to the main site.
duplicate content: try to keep your content single URL

Example not to follow The New York Times.

times.com
www.times.com
nytimes.com
www.nytimes.com

news sitemap
If you are running a new site or even a site which publishes occasional news, you want to get into Google news. The technical requirements include about 15 items.
When trolling for new topics, use the suggest feature on google news: updates quickly to see what people are looking for.
Tag your images right: 10% of organic traffic and image visitors are some of the best.

new visitors
more page per views per visit
lower bounce rate
You want to be among the early links on Google. Read article by Brent Payne, he's director of seo for Chicago Tribune.
Some more tips:
new URLs for hot topics
find volcanic topics
create relevant content
published optimised page at new URL: double visit from Google for news page and comes back a second time to pick up corrections: speed is of the essence come back and correct it.
be sure to link from related pages and home page. Build it into your CMS
301 related but outdated content (immediate link juice)
rotate linking pages through front pages
Old URLs for repurposed content
Rob spent some time breaking down the technique of repurposing old URLs using the example of Michele Obama's dress.
find term
change title & description
link to from homepage
when story returns
keep title, h1, h2, description, the same (otherwise loses weight)
replace content with updated story
link from similar content, 301 old content
Who should do all this SEO? It's too much for a single SEO to handle.
journalists: make them make it happen.

journalists will do the day to day SEO for you
not "jacko snuffed it" but "michael jackson died today": you can have different header than page title. Best of both worlds. Page title: "Michael Jackson died today"; header: "Jacko snuffed it with drug overdose".
how to motivate journalists?
two trainings not one: expect only 25% success at first training; six months down the line, 75% will do something about it

congratulations go a long way: copy their boss
analytics, dashboards, reports
exposing their personality: in the newspaper you can't really add much, but online you can create special section, bio, photo
What is the difference between blog vs news?
does it matter?
news is reporting and blog is editorial sections.
does the site look like a news site?
How a smaller organisation can compete…
you cannot compete on quantity, but you can compete on editorial quality, especially if you are focusing on paid subscribers.
the pay wall: ft.com up 10% for online and up 22% for the overall group.
How to use the pay wall and not get excluded from organic search…
the Google News solution: first click free.

First click free doesn't fix the linking problem.

solution for external links:

become a premium news website
extend first click free to all referred traffic so your referrers can send you traffic.
how do the first wave of media find you: give them free content, get referrals
News Pricing
studies show 13% of visitors are willing to pay 6-10p per article
focus on these high value visitors for mini payments
Rob's suggestion: use a micropayment system Oyster with the following scheme:

20p for first article
20p for second article
cap it at 50p per day for the rest of the paper
His argument is that 50p/day is still cheaper than buying a newspaper.
How do you get people to want to pay you?
making your content exceptional

turn great content into purchase
turn great content into links

calls to action that match your conversion
If you are a news source, Rob points out that Wikipedia loves newspapers. go get a bunch of links to your news site.
Analysis by Foliovision
Rob's presentation was a joy to hear. Rob is clearly passionate about news and the media, beyond SEO. I spoke with him in the evening and it turns out Rob came over to SEO from radio. As an ex-radio guy, he knows and cares about his news (and music). His Wikipedia trick is priceless for gaining authority for smaller news organisations (larger ones are likely already widely cited in Wikipedia).
I totally agree about multiple trainings for the journalists. There is no reason to expect a single training to take hold. Make SEO training and reviews part of the news organisation's life. The trick with CCing the boss on success stories is also very clever.
I like his solution for ranking number one for a news story by repurposing an old URL, but I'm not sure it's absolutely essential to keep all the metadata the same (description, keywords). I think the only part which needs remain the same is the URL.
Where I can't agree with Rob is about his solution for the pay wall.
First click free for referred traffic won't really work, as it means that any aggregator offers more information than your own news site does. Of course you can prevent reclicks from the same referrring site from getting free clicks. But at that point, you will start to lose the links which the strategy is supposed to give you.
So as a news publisher, you'd need to have a maximum of three or five referred clicks per day per visitor to find a sweet spot to keep the links coming but convert the regular users. Perhaps you could offer 5 clicks for registered free users and 3 clicks for unregistered users. If your visitors are registered, you can start to track them and work on conversion programs.
Rob's pricing for micro-subscription (50p/day) also doesn't work for me. I'll visit at least 10 different news sources per day. If I paid 50p each time, I'd lose money twice over: 5£/day in cash and another half hour making all those micropayments. In my opinion, subscription bundles like AOL used to have would work much better. Alternatively, lower the subscription prices to $20/year. At $20/year, I would subscribe to all of my top five to ten news sources. That's close to $200/year out of just a single consumer of news (me) who currently is paying anything. Those numbers have to work.
There is no need for online news to be an absolute premium product. I think the focus should be on numbers of subscribers. Even if the subscriptions end up tiered (for $20/year, i.e. I still see some advertising and don't have access to archives older than six months and only see photos at up to 600px resolution), there is every reason to have an inexpensive subscription offer.
The Pacman Chunk of the Piechart: Getting Links – Tom Critchlow (Head of Search, Distilled)

Tom Critchlow – Getting Links
Tom got started by talking about the role of your USP in both content generation and in brining in links. Your USP will change what content you post and what links that content brings.
For Tom, modern link building is not separated from strategy. In traditional SEO link building, link building could be done separately via:
manual directory submission
manual article submission
social bookmark submission
creating web 2.0 properties
His top advice is to leave those old-fasioned methods behind, let's get away from it.
Case Studies
HamiltonBilliards – A Niche supplier of high end billiard tables
How can hamiltonbilliards beat topofthecue?
special relationship with all of the huge national castles? get a link back!
warwick university pool club. give them free cues, sponsor organisation, sponsor a tournament.
Hippobox
ontracks delivery doesn't fit into postbox, now links to hippobox
howonearth delivery doesn't fit into postbox, now links to hippobox
Competitor analysis
how can you understand your USP without understanding your niche?
basic links in each niche. get them all.
reverse engineer each competitor's strategies.
identify successful strategies and repeat them (including sophisticated ones like those of Hamilton Billiards and HippoBox

using linkscape
order linkscape data by DmT (Domain moz-Trust) for quick categorisation (not so easily spoofed).
Who are your competitors? They aren't just competing suppliers. Competitors are people who rank in your targeted SERPs.
look for people who list other sites in directories

investigate the links to sites already listed in niche directories

gingerlily.co.uk, ranked for "silk duvets". Link from allergy.co.uk: go get links from all allergy sites.
accountingpage.com service $50 for submission. Directory networks can be effective in the right niche.
Some people are ranking:
for massive link buy
for massive directory submission
for great content and wide bookmarking
Understand why you're building each link. There are three things links can bring you:
authority – from top sites
trust – from trusted sites in an area
anchor text – from any site
Diversity of links is very important. Never rely on a single strategy or even two strategies.
Different link need scenarios:
you might have anchor text, need trust
you might have trust, but need anchor text strength.
Embed seo in your business processes. Example: in each thank you note for business purchases include a link request: "if you have a website, please consider placing a link".
Make sure your PR agency is using specific pages on your website and using links in their releases.
Pay for high quality directory links. Quality paid directories are curated and somewhat exclusive so the links do have value. Example: JoeAnt speed pass.
Generic directories:
Directory Tips:
More useful are stronger links from niche directory.
For a crafts site, links in a craft or housetohomedirectory.
Before paying for a link check that that directory passes link strength.
Email
If content is king, email is the pupper master pulling the strings.
A common truism: just write content and the rest will take care of itself. Perhaps but if you want to accelerate growth, you have to do some legwork for your content.
Email some people and ask them to link. How do you motivate them?
Don't forget about international social media sites. Nice traffic, nice links.
perform competitor analysis on who published competitors linkbaits or area linkbait.
Duplicate Content
Duplicate content does not cause sitewide penalties. Back in the day, perhaps no more.
Duplicate content does not hurt you at all if you outrank everyone who publishes your post.
Syndicate your content for links.
Product Giveaways
product givaways for links. get them something to do with your products.
send product but give them something to do with it. paints=painting contest.
for high value items, use disount codes/exclusive offers. 15% off orlebar brown swimwear. people have to link to you to write about it.
Widgets – Custom Programming
widgets tip. syndicate exclusively to major publishers with custom branding built-in.
Paid Links
Paid links – step outside paying for them in the traditional way:
association membership
conference sponsorship
charity donation
TIP: Use adwords content network to discover sites in your area who are open to publishing paid links and are in your niche. Then approach them directly for permanent advertising.
API and open data.
Often with a popular API you can get links into your site.
Affiliate Links
SEO friendly affiliate links are like paid links, but free.
allows you to get links from sites you'd otherwise have had to pay
pay people to put affiliate links on their website
Keep in mind that Google is trying to shut down link juice from affiliate sites so this may be a six month strategy.
Local communities
this is bath.co.uk
thebathweb.co.uk
bathfm
thebathchronicle
Expired sites
find expired sites in your niche
get a list of all the pages linking to the expired page
contact those site owners and suggest that they link to your replacement page instead. Most site owners would like to replace any broken or expired pages to which they link.

TIP: if the expired page links are affiliate, make sure to offer an affiliate replacement program.
Profit:
long run business strategy which wins is trust
people who win are those who build quality links. Build awesome links. Awesome links start with great content.
people are more important than links: high ROI on engagement.
link-savvy PR is better than traditional SEO.
build links for traffic not for SEO.
Finding Modern Linkbuilders
Best linkbuilders Tom has seen:
business development managers
community managers
developers
In long term people with business and community or special tools skillset will build you the links you want, the links which count.
Analysis by Foliovision
To my mind, Tom's presentation was the most useful of the entire two day seminar. Tom offered all of the SEO talent in the room an overview of modern link building.
The underlying premise is to first offer great content on your website. An SEO can do two things:
help to identify which content is likely to attract great links.
bring in the natural links for the great content a site already has

this may involve repurposing existing content
At the same time, spending some money and grabbing the obvious but valuable links (like quality paid directories) should be done as part of basic personal hygiene.
Clearly modern SEO is not firing up an automated link building program. Site promotion these days is a labour intensive and creative processs – hence an expensive process.
Competing long term in the SERPs is a big investment. The divide between online and offline business strategy grows every smaller.
SEO is Nothing Without Content – Rand Fishkin (Founder, SEOmoz)

Rand Fishkin – SEO is nothing without Content
Building the Content: Your Own and UGC (user generated content)
copyblogger: 10 sure-fire headline formulas that work
SEO is part of how you show your content

same content in focused way and it attracts people
wrap it with a bunch of ads and crap, it doesn't succeed. Example: SEOmoz is non-commercial format. SEOmoz is .org: strategic.

Nick Denton's publishing model: Pay your writers on page views and on incoming links.

for every domain which links in you will pay more.

use Amazon's ranking system for reviewers: involve users in your site.

send people a badge to put on their website
give registered users ownership of their profile.
example: linkedin's profile completeness. 5 x as much content contributed. you're not done yet.

give a website a vibrant community before you invite general users in

check answers.startups.com

build a community before you launch, don't be empty

don't turn weblog comments on until you have a community already. 0 comments looks terrible.
give them a profile worth sharing

how to maximize UGC (user generated content)

seed with high quality members: why are comments good, depends on seed members

focus on a niche, then build wide
reward/recognize contributors: check stackoverflow for an example.
provide analytics for users: show them page views, comments
make it a competition
How to get people to link to your site
Fun widgets: boozedeathcalculator from bar shot

post your results to your weblog, twitter, facebook, myspace: simple, simple sharing

reward links with trackbacks
designing content which will gain links
use old domains and URLs.
ranking #5 for "social media"
measure incoming links to each page, quality: do it to your competitors
citation will get an incoming link
anticipation in a teaser kind of way
humour: really hard to do right
controversy: not a fan, but draws in a lot of links.
how to turn a tweet into a link

make an embeddable link
close discussion on own site
create an expervience vs read & forget
don't discount the value of a tweet: Google is seeing tweets as fresh content
Analysis by Foliovision
Rand's example of how a website can destroy good content by wrapping it unnecessary photos, navigation and ads was really great (Paul Graham's On Startups on his site and on Yahoo).
The notion of paying writers based on success, while a little bit tricky to get started is a great one.
How to involve people in your site was a little less clear but the underlying premise is a good one. I'm not sure I agree with Rand that one can't enable comments from the beginning. The balls will start rolling slowly but you have to start somewhere. I totally agree with him about not allowing crappy UGC. At Foliovision and at our client sites, every comment is moderated unless the user has been previously been approved for immediate posting (we do it with FV Thoughtful Comments, a custom made WordPress plugin which makes visible default but hidden WordPress comments functionality).
Make a worthless or senseless comment and your comment will just be deleted. Thanks to that policy, the discourse on both Foliovision and our client sites remains marvellously civil and useful. Which in turn invites more useful and civil discourse.
Adding embeddable high quality widgets is a great idea if not that easy to execute (need idea, programming, publicity to succeed). Buying up old domains an redirecting them is standard practice. Breaking down links to specific pages on competitor's sites is a great tip. Baiting links with citation is also clever and worked a treat for SEOmoz where they cite all the other top SEO's and get links into their site.
My own experience bears out that Twitter links do carry SEO value at Google. Not only that but they do end up on people's weblogs. Twitter is a great mini-PR channel.
Both Tom and Rand covered much the same ground, but as link-building is the core skill of SEO these days, two practical examinations of the topic by leading practitioners was more than welcome.
Google Local Search – Tom Critchlow (Head of Search, Distilled)

Tom Critchlow – Google local search
a lot of factors for Google ranking

verified listing

bulk upload: white listing for many locations

separate bulk upload files, one for each country, country selection drop-down, country selection drop down to change country each time
data formatting avoid: capitalisation, odd phone number formatting, URLs in the description field

worst thing to do: not on whitelist, not claiming your own listing, unverified edits

number of reviews

number more important than the rating

citations: like links only different

mike blumenthal (blumenthals.com) david mihm
citations: mentions of your brand, sometimes a link
phone number mention is usually a citation
address listed
how to find them? look at competitors.

distance to center

google says it doesn't matter: it does. can't do anything about it.

categories

can add up to five
use keywords
analyse competitors
Case Study – SEOmoz
SEOmoz doesn't rank in google local search for "seo company seattle"
there are four sites verified and provided by business owner.
both addresses are also verified and provided by business owner.
reviews of the old address
category fail: only one there make sure you are using all five
Job number one: getting rid of the old listings and consolidating on a single listing. Job two: getting in some reviews.
Analysis by Foliovision
Amusingly enough, Distilled is also not in the Google local results for "SEO company London" (or at least I couldn't find them).
I find Google local quite frustrating as we've spent some time getting our clients in and ranking. When I got back from the conference, I checked our clients' results and found that some have gone missing and others have even had their Google local listings hijacked (i.e. our website is still listed with someone else's name).
It's worth remembering that for local search your site can and should be in up to five categories.
Tom's tip on getting a large number of reviews seems to help. All sites with reviews appear to be in the top two pages of local search. On the other hand, I would be very careful with this. Google could turn around and make reviews a measure of spam, if they think the reviews are contrived.
Local search is very young and the ranking factors are likely to change wildly for another year at least. I would be very careful about investing too much into local search. On the other hand, any agency which masters local search perfectly would have no end of clients beating down their doors.
We'd pay somebody to sort out local search for us quickly and reliably.
Universal Search – Patrick Altoft (Director of Search, Branded3)

Patrick Altoft – Universal Search
Google's main results page now clogged up with all kinds of results:
you want to try to get into those alternate results as well
video results: up to eight results.
put up a video sitemap: if you are a trusted site

get some people to give some good ratings

google is now indexing flash as content
imagine if you have your logo on google's image search
rather than buy links from weblogs, put an image on website but with logo on top.
google images cares about the text nearby
google news citations:

rectangular
size 250×150px
interesting image
alt text! and have it next to image
images will get more clicks than the headling
Analysis
Patrick's suggestions about abusing the Google video results seemed somewhat cavalier to me. His idea about using video sitemaps to get yourself into the main index for videos makes sense.
Gaming Google to get flash logos in as video or images indexed with huge tasteless watermarks seems to me to be playing a bit fast and loose. Both tactics could get your helper site (for branded images) dropped for Google image search or your main site dropped for video search (flash logos as videos).
But there is every reason to post your images in an SEO friendly way. In fact, we've written a plugin to do just that. Our client sites get a lot of image traffic as a result. We will start adding video sitemaps.
Overall the presentation was reasonably useful if less inspired than some of the others.
The limits of automation – Dave Naylor (Founder, Bronco)

Dave Naylor – Limitations of Automation in SEO
Tools to Analyse
Best single tool for tracking SERPs: Advanced Web Ranking

never search for your brand terms (don't get a penalty)
remove them

Google webmasters tools
MajesticSEO
Google wave (get everybody in)

can have one wave per client
people can get you automatically

SEOmoz tools
raven tools

best of internet into one management suite

post content to blogs
manage social profiles
integrates with Google analytics

Bronco tools

free tools, not working don't care
Geo targeting
like excel spreadsheet but brings it all together for you and makes it pretty
link recording tool

keep track of links
future links to come back and get

common link finding tool

fresh tools

80 legs: on demand web crawler
backlink planner

automatically analyses competition for a keyword: you need 300 directory links, 50 blog comments, 100 site widgets

backlink analyser

some links are actually bringing you down
analyses link and shows how risky they are: some links can bring you down
sponsored links: you can buy a link
decreasing toxic links give a boost
not passing equity: stop paying for it

microsoft has an SEO tool.

shows you the violation
like xenu on speed
check with a malware checker
vista and above
free download

davidnaylor.co.uk special tool

let's you see what's going on
about to clean up toxicity and see if it makes any difference
Tools to Build: Bioware
Picasso about computers: "they can only give you answers."

human must make a decision over whether to place a link or not. must do approach not machine driven.
go after very high value links in a personalised way
Analysis by Foliovision
An interesting catalogue of the state of SEO software by a guy who clearly puts a big emphasis on analytical tools.
My own impression is that too many tools can get in the way of getting the job done. A competitor link finding tool like the one at SEOmoz or Aaron Wall's free HubFinder is a must have. A link gathering tool with anchor text and importance factors like Linkscape or SEO Spyglass is a must have. A site health checker like Xenu is a must have.
That worthwhile links involve a human process ("buying advertising" not "buying links") only makes sense. The days of total automation are coming to an end. Google is getting good enough to gradually put the spammers out of business. Which will stop normal businesses from emulating them. End result a more useful and attractive web.
Dave's presentation didn't focus on it but supported what Jane Coplan said earlier. Toxic links exist and can pull your sites ranking down. I like Dave's ideas about checking for toxic links and getting rid of them. I will be checking out his backlink analyser which should show me which toxic links we have for our clients.
Dave went through the tools a little bit too much like a catalogue but in the few places he did slow down to share his ideas on SEO, they were very useful.
The right strategy for your organisation – Will Critchlow (Director, Distilled)

Will Critchlow of Distilled fields QA Questions on Strategy
Possible strategies
startup
established
household name
How do you differentiate yourself? Do it even as a small company.
ranking factors

what you control

where usp helps
building a custom page into your sales process
Where to your links come from?
rolex: sponsorship: 15% of links come from sponsorship
rackspace: testimonials: 25% of links come from sponsorship
amazon: affiliates: 25% of links come from affiliates
Desirability
rarity ("uniqueness")
you can even get links for a screwup
Richard Brannson's Virgin brand is USP
something different from everyone else
get links from points of difference
everyone's quick but you are quicker.
as small business, pushing 2 ton flywheel. doesn't appear to move until it does.
Analysis by Foliovision
Will is once again offering business advice, rather than SEO advice. The more these guys talk, it's clear that SEO is about to disappear as a profession. We are about to either be subsumed in marketing or take over marketing, depending on how quick we are.
I thought Will might not be the best person to talk about branding and business strategy. There are senior advertising people or business strategists who could have offered deeper insights.
Not that I disagree with what Will said, it's just that his thoughts on branding seemed more received wisdom rather than experienced insight.
International Companies: How to handle multiple countries/languages – Duncan Morris (Director, Distilled)

Duncan Morris – SEO Strategies: How to handle multiple languages/countries
Should a company develop a separate website for each country?

local TLD domain helps? yes.
difficulty of getting TLD domains
local TLD vs generic TLD
single language vs multiple language
Much easier to have a local version when you have your own domain for each one.
Bmw has a site for every country. That's the right model.
Analysis by Foliovision
What to do if you are a big multinational with websites all over the world?
Should you be http://bigcompany.com/de/ and http://bigcompany.com/en/ or should you be http://bigcompany.com and http://bigcompany.de/ ?
The answer in terms of local search is you should certainly have the top level domain. If you don't have the top level domain you should be hosting within the target country. In Google webmaster tools you can also specify your target country. But that assumes you have a separate domain for each country.
The clear verdict is separate top level domains. It's harder for the CMS developers, but for most companies your future business depends on being well-listed in Google. Get this right.
A poor man's solution would be to use subdomains like http://bigcompany.com and http://de.bigcompany.com. But in this case, you'd be well-advised to host each subdomain in the targeted country. I'm not sure if subdomains can be managed in Google Webmaster tools. I'm fairly sure that they can.
As long as you have either local TLD (.de, .ca, .co.uk) or local hosting (on an IP registed in Germany, Canada or UK), you are good to go.
Don't mix languages on a single site.
Duncan got to the right answers, albeit in a slightly convoluted way. Once again, I don't think Duncan has done enough large multilingual sites to be the best voice on this topic yet. Right topic but a more authoritative speaker could be found.
Question and Answer Day Two SEO Expert Training

Distilled SEO Expert Training QA Panel Day 2

Danny Dover SEOmoz reading the questions submitted online
How to burn someone's site to the ground?
Dave Naylor: Buy him $500 of TLA links per month for a year, gradually increasing spend. Make it look like you are building a bad neighbourhood.

Distilled SEO Expert Training Question
Should video be stored on YouTube or on your own site?
Rand Fishkin: Two versions of video. On youtube funny title, on your own site very seo'd straight title. Differentiate.
Dave Naylor: Put main video on your own site and offer an easy embed tool directly from your own site. Get lots of extra links that way.

Dave Naylor and Rand Fishkin answer questions about YouTube videos
Pub night hosted by London SEO

London SEO pub night
tab was still running at 10pm. Good job, London SEO.
music wasn't too loud to talk.
Some English SEO's I'd met the night before were murmuring about Distilled's comments about paid links being unequivocally bad.
I wandered over to the Distilled table and asked some pointed questions about paid links. It turns out Distilled are not as absolutist white hat as they suggested throughout the training (paid links unqualifiedly bad) but they feel the future of SEO is more in community driven links.
So why teach people a bad practice which should be playing second fiddle to good practice.
I think that's a fair approach.
Closing Thoughts
It was great to spend two days surrounded by people who live and breathe SEO. I learned and relearned a great deal. The live strategy sessions were particularly useful to see other SEO minds at work.
The future of SEO certainly lies in creating engaging websites and building community. Like Distilled, Foliovision will be hiring and building towards those objectives.
In general, SEO is just one skillset in the marketing toolkit. The most successful SEOs will be those who grow into full-fledged branding and marketing experts. Those SEOs who choose to remain in the technical category are limiting themselves in the long run to work as a site technician inside a big agency.
For a time, the most adept SEO technicians will continue to be able to make a living on the dark side with blackhatters. But like privateers, blackhatters will find themselves gradually pushed farther and farther towards the out and out illegal. And like many privateers who didn't retire in time, will find themselves hanged by the Crown as pirates.
For two days, Distilled and SEOmoz sought to show us a better way into the future of SEO: by building and promoting great sites.

London Bus on the walk home

Hotel Russell London – a place to rest after two wonderful but long days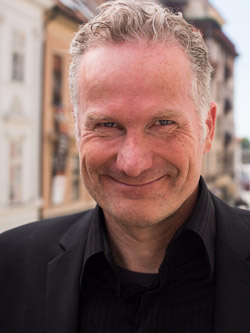 Alec has been helping businesses succeed online since 2000. Alec is an SEM expert with a background in advertising, as a former Head of Television for Grey Moscow and Senior Television Producer for Bates, Saatchi and Saatchi Russia.