Just discovered a very nice shopping cart for WordPress. Fits in well with the upcoming FolioPress release. We will take WordPress from weblog software to CMS, bypassing bloat.
The WP e-Commerce shopping cart plugin for WordPress is an elegant easy to use fully featured shopping cart application suitable for selling your products, services, and or fees online.

WP e-Commerce is a Web 2.0 application designed with usability, aesthetics, and presentation in mind. Perfect for

Bands & Record Labels
Clothing Companies
Crafters & Artists
Books, DVDs & MP3 files
All is not rosy however with WP e-Commerce lite. The URLs for shopping cart pages are atrocious, something like:
yourdomain.com/products-page/?category=11
That takes us back to the bad old Mambo days. At some point John and I should do a rewrite of the plugin to incorporate search engine and people friendly URLs so that the above would read:
yourdomain.com/products/non-latex
or even
yourdomain.com/condoms/non-latex
While the URLs above sound like a joke, that store really exists. But don't get the wrong idea: WordPress e-Commerce does power other more conventional and children friendly shopping carts.
For the moment, WP e-Commerce does seem horribly slow to load new pages. The sites using it are hosted in the States and not Australia so the problem appears to be with the script itself.
I advise serious performance testing before using WP e-Commerce.
If someone has performance figures for WP e-Commerce, I'd be delighted to see them.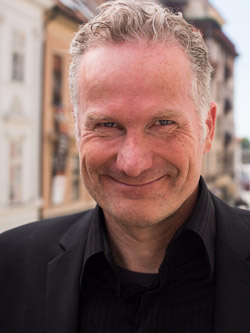 Alec has been helping businesses succeed online since 2000. Alec is an SEM expert with a background in advertising, as a former Head of Television for Grey Moscow and Senior Television Producer for Bates, Saatchi and Saatchi Russia.