WordPress.org has an amazing feature which I hadn't noticed before. It's a New Ideas section which lists any registered user's idea. Registered users simply vote the new ideas up or down (one registered user, one vote). They can also give their feedback if so inclined.
Sometimes inviting user feedback can yield unanticipated or even unwelcome results.
The latest idea is to revamp the default blogroll install in WordPress. Right now it features links to the personal websites of Matt Mullenweg, Michel Valdrighi, Alex King and others. Needless to say, all of the above have enormous Google juice (strong backlinks) to these personal websites. Some of the above are selling text links on their websites (Alex King please stand up).

WordPress default Blogroll
The issues is that the blogroll has stood still since WordPress 1.0 but WordPress has not. Many people have given enormous hours to the project since. Even more importantly, WordPress resources have expanded. There is a codex, there are hosted WordPress.com weblogs, there are support forums, there plugin guides. These are the links that a fresh install of WordPress needs both in the blogroll and in the dashboard.
Instead of crediting the founders on the blogroll, there should be a single link in the blogroll to a Credits page similar to the existing About page or Copyright page. That page is Google PR 9 so none of the original creators will be short of PR. Those people who have contributed substantially in the last two years could aslo be recognised there.
For the moment, WordPress founder Matt Mullenweg has come out tersely against this proposal, "Not so inclined". Hopefully in time, he will listen to the users as the voting is 4.7/5 in favor of changing the blogroll.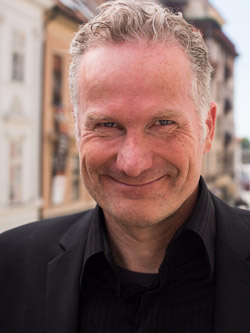 Alec has been helping businesses succeed online since 2000. Alec is an SEM expert with a background in advertising, as a former Head of Television for Grey Moscow and Senior Television Producer for Bates, Saatchi and Saatchi Russia.