Great guidance on how to anonymise your surfing via proxies:
Hiding Your IP Address, Anonymous Internet Surfing HOWTO.
The danger is that unless you do it just right you risk more than you gain. Specifically that the proxy holder can grab all your unencrypted passwords (email, site logins).
Here are some of the dangers:
'Honey Pots' or 'Honey Proxies'

Everything that is done on or through the open proxy server can be logged and traced. A honey pot is an open proxy server intentionally deployed by security professionals to lure hackers and track their every move. A honey pot can also be installed by a hacker. A hacker can put a proxy server up on his, or a victim's computer and wait for a scanner to find it. Sending spam e-mail trough a honey pot proxy exposes the sender's activity. When a spammer uses the proxy to send bulk email, it is possible to collect the content of the spam and report the spammer to his ISP.

Planetlab, CoDeeN Network Proxy

The CoDeeN proxies are big, fast and cached proxy servers cluster based on PlanetLab global research network which was founded in 2002 in Princeton, Berkley and now consists of more than 700 nodes located in many educational and research institutions in the world opened for public use. These proxies are often placed in many "anonymous proxy lists" such as "high anonymous" and "elite", HOWEVER everything you do online is thoroughly tracked. As a rule these proxies are configured on 3124,3127,3128,8888 TCP ports. Some limitations for these proxies usage also exist, for example HTTP POST method is disabled.

Security Risks

When you use an open proxy server, your computer is making a direct connection to another computer. You do not know who is in control of the remote computer. If you are using proxy servers from open proxy lists, you could be trusting your email messages, passwords or other sensitive information to a person running the server. Someone can be watching the unencrypted information you are transferring over the network.
What are proxies good for?
If you need to feign that you are in one country rather than an another to use a music store or a website for example. Or if you need to download some materials available only in one place. In this case, an anonymous proxy is fantastic. Or if you need to check Google AdWords listings from outside the country where your ad is running.
Don't try visiting the proxies on rosinstrument.com. While the information is good, thee proxy list there leads you to a nightmare network of browser hijacking exploits.
The only good list of proxies I could find for free is at proxy.org. Fortunately it's a very good one. I managed to find six or seven working proxies out of ten.
That's a great batting average.
If anybody has a robust Toronto based proxy I could use, I am still looking.
I would like the Toronto proxy to work with both Google and Yahoo search.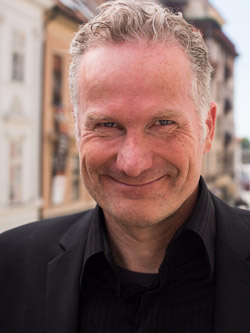 Alec has been helping businesses succeed online since 2000. Alec is an SEM expert with a background in advertising, as a former Head of Television for Grey Moscow and Senior Television Producer for Bates, Saatchi and Saatchi Russia.