You'll be happy to know that changing the domain name on your FV Player license is fully automated. Start by logging into https://foliovision.com/login.
Scroll down the left side of the page until you see My Products, and click on it. You can also click on Account, below your Shopping Cart.
Here's what you should see there: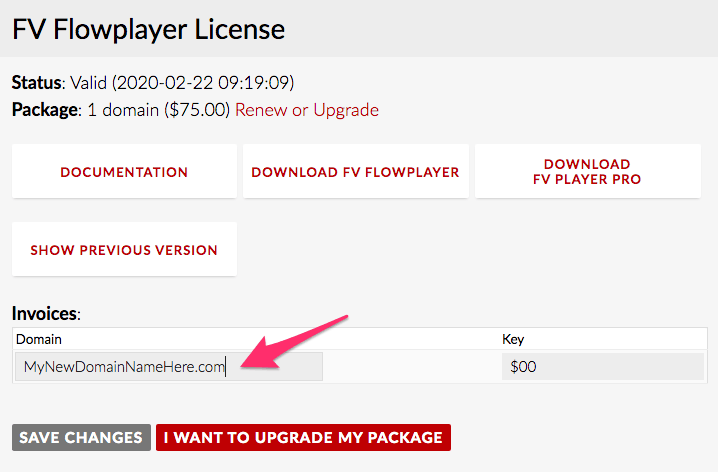 If you look in the lower left corner, you'll see the Domain field. Enter your new domain name, then tap the Enter / Return key. This will cause the BUY CHANGE button to appear. Click the BUY CHANGE button.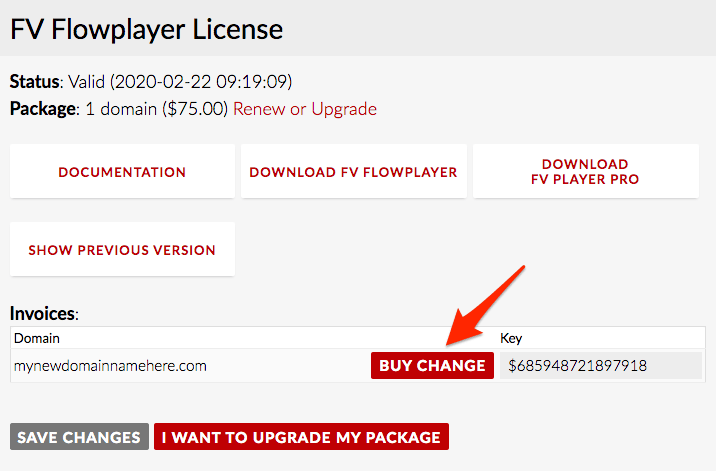 You'll be taken to a purchase page where you'll enter your credit card information.
If any of your billing information is wrong, you can change it in your user profile.
If you have any issues with our invoice system, please let us know. We will fix it, right away.