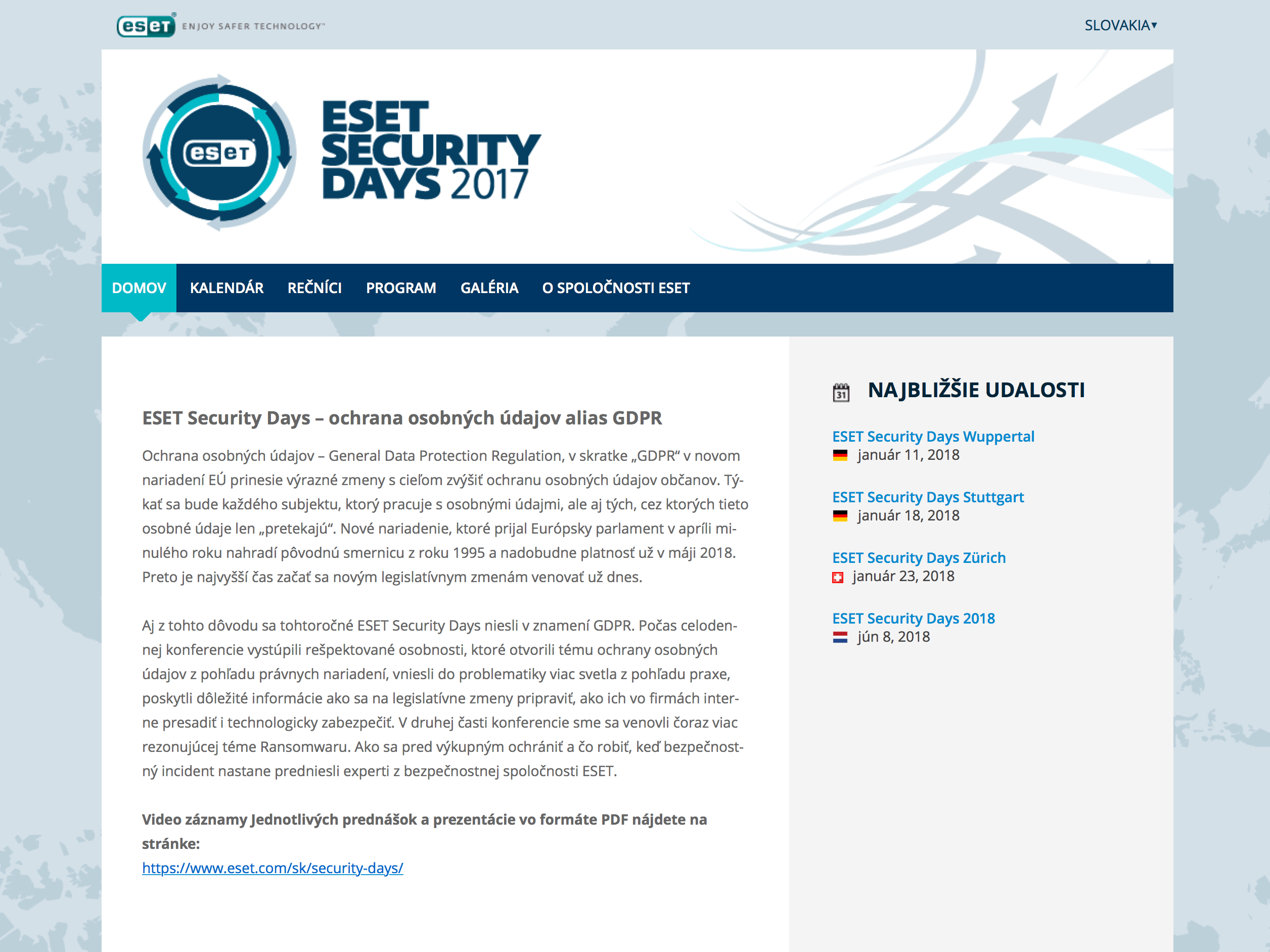 We are giving full technical service to ESET Security Days with a set of our own and customized plugins together with daily support for local editors from around the world.
Foliovision has helped ESET to create, maintain and finally in 2017 redesign their website EsetSecurityDays.com. New redesigned website features most of our products, from FV Player, through Foliopress WYSIWYG to FV Bios. Our Development team is working closely with ESET's team on building quality and secure website as well as support for local editors.
Client details
ESET, spol. s.r.o.
7 November 2014
Creative Team
Art director:

Alec Kinnear

Project manager:

Anna Dudášová

Programmer:

Martin Viceník

Designer:
If you'd like to hear more about this project or see more of our work, please feel free to drop us a line.
Contact Us